Media Inquiries
Latest Stories
A Vanderbilt economist has confirmed that men in same-sex couples are 12 percentage points less likely to have a science, technology, engineering and math-related bachelor's degree than men in different-sex couples. This gap is greater than the 4-point disparity between Black men and white men, but less than the 21-point chasm between women and men in STEM.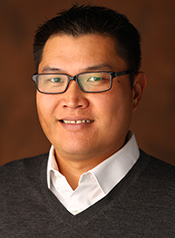 The article, "Turing's children: Representation of sexual minorities in STEM" was published in the journal PLOS One on Nov. 18.   
Using data from the 2009–2018 American Community Surveys and the 2013–2018 National Health Interview Surveys, the paper's co-authors—E. Bronson Ingram Chair and Professor of Economics and Director of Vanderbilt's LGBT Policy Lab Kitt Carpenter and former Vanderbilt postdoctoral scholar and current economics lecturer at the University of Exeter Business School Dario Sansone—have further concluded that when there are more women in STEM occupations there are also more gay men in those same occupations, suggesting that closing the gender gap in STEM may also help reduce the sexual orientation gap in STEM. 
Multiple data streams, incorporating 100 times more information than previous research, allowed the researchers to review undergraduate degree and occupational information. This revealed a statistically significant correlation between academic and adult experiences, even when the data was adjusted for age, race, ethnicity, location and fertility.  
Men who have a STEM degree and are in same-sex couples are significantly less likely to be working in a STEM field than are men in different-sex couples, suggesting that discrimination and on-the-job harassment may keep or push qualified scientists out of the jobs for which they were educated and trained. The work underscores the need for data on LGBQ representation in STEM fields, which is not collected routinely by any national scientific body in the U.S.  
"A lack of data, coupled with well documented discriminatory practices against LGBQ scientists across STEM fields, has left the research community and policymakers with no clear sense of the scope of improvements that need to be made," said Carpenter, also director of Public Policy Studies. "As with all systems, diversity is a strength. We intend for our findings to contribute to the body of research that will shape data-informed policy that protects and encourages diverse participation in STEM." 
"These patterns are highly suggestive that the mechanisms underlying the very large gender gap in STEM fields—such as heteropatriarchy, implicit and explicit bias, sexual harassment, unequal access to funding and fewer speaking invitations—are related to the factors driving gaps in STEM fields between gay men and heterosexual men," Sansone said.  
To make improvements to LGBQ representation across STEM, the researchers commend public campaigns like 500 Queer Scientists and associations like the National Organization of Gay and Lesbian Scientists and Technical Professionals. They recommend that federal, higher education and private institutions include LGBQ representation in their diversity measurements and wider adoption of gender-neutral pronouns. 
The research was supported by the Vanderbilt LGBT Policy Lab, which is funded through Trans-Institutional Programs, a key initiative of Vanderbilt's Academic Strategic Plan.