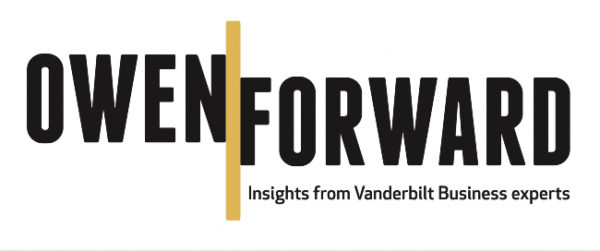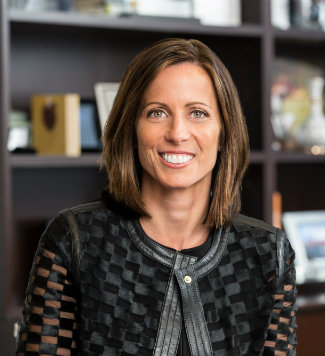 Adena Friedman, MBA'93, president and CEO of Nasdaq and Vanderbilt Board of Trust member, will give the keynote address at Owen Forward. A weeklong virtual celebration of Vanderbilt University Owen Graduate School of Management, Owen Forward begins today and runs through Friday. All events are open to the Vanderbilt community.
Owen Forward will include discussions from Owen alumni, faculty and students on a wide range of topics, including entrepreneurship and innovation, crisis management, modern securities markets and more. Each day will feature hourlong morning and afternoon sessions, with time allotted for Q&A. The week's programming also features a behind-the-scenes look at the renovation and expansion of Owen's Management Hall.
The series will culminate on Friday, Nov. 13, with Friedman's keynote address, "The Future of Capitalism." Friedman has been president and CEO of Nasdaq since 2017 and is credited with significantly shaping its transformation into a leading exchange and technology solutions company with operations across six continents. She started her Nasdaq career as a business analyst immediately after receiving her MBA from Vanderbilt and has served in several key management roles at the exchange, including head of the company's data products business, head of corporate strategy, chief operating officer and chief financial officer. Friedman began her term as a member of the Vanderbilt Board of Trust on July 1, 2020.