Members of the Vanderbilt community will participate in First-Generation Celebration Day, a nationwide event planned for Sunday, Nov. 8. Initiated by the Center for First-Generation Student Success, an organization based in Washington, D.C., the event seeks to honor the motivations and accomplishments of first-generation students and graduates at colleges and universities across the country.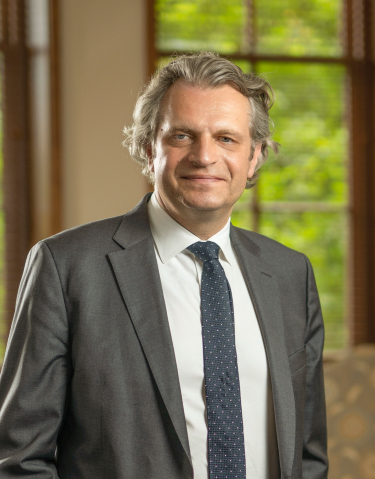 The year's celebration marks the 55th anniversary of the signing of the Higher Education Act of 1965, which strengthened universities' educational resources and increased institutions' ability to provide financial assistance for students.
"As future leaders in their fields and communities, first-generation students demonstrate how we rise to new challenges with optimism and perseverance," said Chancellor Daniel Diermeier, who was the first person in his family to graduate from college and from high school. "Vanderbilt is proud of all that our first-generation students have accomplished. We must continue to learn from a multitude of backgrounds and shared experiences so that we can all succeed together."
To mark the occasion at Vanderbilt, the Provost's Office for Inclusive Excellence encourages all students to attend two events hosted by the Center for First-Generation Student Success: a virtual party with DJ Faro at 5 p.m. CT on Nov. 5, and the First-Generation College Celebration co-sponsored by the Council for Opportunity in Education, which will be from 1 to 2:30 p.m. CT on Nov. 6. Students can sign up for both events in the "Virtual Celebrations" section of the center's website.
On Nov. 8, the Office for Inclusive Excellence will release a video featuring messages of support to first-generation students from Vanderbilt leaders, faculty, postdoctoral fellows and staff members.
Throughout the festivities, students and community members are encouraged to post messages of encouragement and solidarity, tagging the OIE Instagram account and using the hashtags #ProudtobeFirst, #vandyfirstVU and #celebratefirstgen.