Media Inquiries
Latest Stories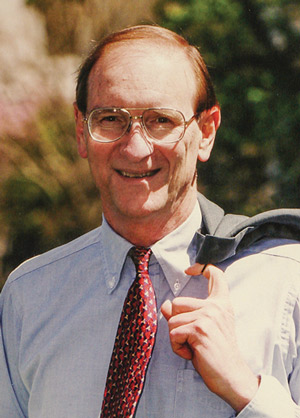 After decades influencing political and social change, both locally and nationally, Memphis attorney James S. Gilliland died Feb. 24. He was 86.
After taking the bar exam, he served in the Navy for four years in the Pacific and East Asia. The greater part of his work involved serving as the full-time prosecutor, and then as chief defense counsel, for the Navy-Marine general court-martial system for East Asia.
Following a stint of world travel in 1962, Gilliland returned home to Memphis and joined the then-seven-lawyer firm now known as Glankler Brown, where he later became a partner, remaining with the firm for 30 years.
Gilliland's community life was extensive. He chaired the Liberty Bowl, the Memphis Cotton Carnival, the Memphis Arts Council, and LeMoyne-Owen College boards. He also chaired the Memphis Mayoral Transition Committee as transition lead for the city's first African American mayor. He received the Memphis Bar's Sam A. Myar Jr. Award as its most outstanding young lawyer in 1972, and, in 1995, baseball legend Hank Aaron presented him with the United Negro College Fund's highest regional award, the Beacon of Hope, for his work in support of minority education.
In 1993, Gilliland was nominated by President Bill Clinton and confirmed by the U.S. Senate as the general counsel of the Department of Agriculture, taking responsibility for the department's law and legal policy. In this role, he managed a legal staff of some 200 lawyers in 23 offices around the nation. His diverse work there, as he once observed, "was not about pigs and chickens," but covered the broad array of domestic and international issues involving America's food, forest, agriculture and small-town interests. His office oversaw a loan portfolio which in size was second only to Citicorp. This included some 750,000 single-family homes; international, utility and development loans; and national forest use and environmental cases. He was involved in virtually every significant decision made by the department on all policy matters involving the nation's rural development, agriculture, nutrition and national forest matters, not to mention oversight of a running inventory of some 5,000 active legal cases.
Returning to Memphis after his second federal service, he continued to be involved actively in local and national boards, nonprofit and for-profit, including advancing the health law initiatives of the University of Memphis Law School, initiating and instituting Tennessee anti-predatory legislation, and serving as chair of the board of the American Battlefield Trust (a private partner of the National Park Service focused on preserving American battlefields). He was a board member of the Environmental Law Institute, the Institute of Human Origins, the M.K. Gandhi Institute for Nonviolence, and Living with Wolves.
He received numerous awards over the years including ones from Planned Parenthood-Memphis Health Center and Graduate School USA (formerly referred to as the Graduate School, USDA), and a Pillars award from the University of Memphis Law School.
He is survived by his wife, Lucia Flowers Gilliland, BA'59; three children and eight grandchildren.