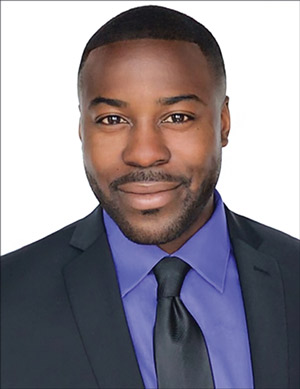 Taking over an orchestra in the midst of a global pandemic might seem like a Herculean task. Most classical ensembles, after all, have gone silent due to COVID-19.
Overcoming daunting challenges is routine for Blake-Anthony Johnson, BMus'12, who in May became CEO of the Chicago Sinfonietta, a pioneering organization in the orchestral world committed to diversity and parity for all. Indeed, he honed this mindset while majoring in cello performance at Vanderbilt University Blair School of Music.
"I learned early on at Blair to focus only on those things I can control," Johnson says. "For example, if I injure my left hand, I'll concentrate on improving my right hand, my bow arm. I bring the same approach to arts administration."
Johnson has always been driven. Growing up in Snellville, Georgia, he got a late start in music, trying violin first and then viola. Neither instrument seemed right. Then, out of the blue, a waitress at one of Georgia's ubiquitous Waffle Houses offered him a free cello.
Johnson took to the rich sound of the cello instantly and was soon putting in long hours of practice and study. He played in every youth orchestra that would take him and won a concerto competition hosted by Emory University.
But unlike many young cellists who go on to professional careers, Johnson never studied with a private cello teacher. He arrived at the cello studio of Felix Wang, professor of cello at Vanderbilt Blair, as a largely self-taught musician.
"When Blake auditioned for us, it was clear he was a real talent," Wang says. "He had good pitch and was very musical, but he was behind with his bow technique. He worked hard, though, and made a lot of progress practicing some of the cello's most demanding repertory. So, it was obvious even then that he would do well."
Johnson first combined arts administration with championing equity, diversity and inclusion in the arts at Vanderbilt Blair, launching the Music Education for Youth Initiative to help introduce classical music to public school students in Nashville. He took this experience with him to the New World Symphony in Miami as cellist and administrative fellow for audience engagement, and to the Louisville Orchestra as director of learning and community.
Everything Johnson learned at Vanderbilt Blair and beyond goes with him to the Chicago Sinfonietta.
"I am going to put what I've learned at Blair into practice in Chicago," he says. "We're going to show people what classical music can do when it's made available to everyone."
—John Pitcher