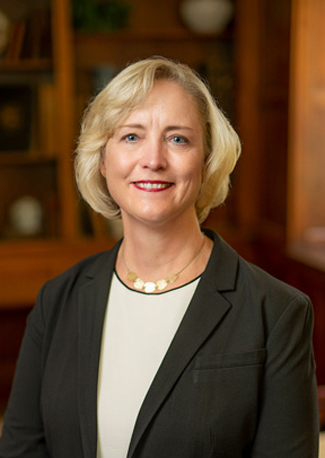 Eunji Kim and Caroline Randall Williams have been selected as Vanderbilt Global Voices Fellows for the spring 2021 semester.
The Global Voices Fellowship expands Vanderbilt's national and international recognition by amplifying the reach and impact of faculty research through enhanced strategic communications training and support.
"Elevating the public profile of our renowned faculty and sharing their discoveries is at the core of our Vanderbilt mission," said Provost and Vice Chancellor for Academic Affairs Susan R. Wente, who holds the Cornelius Vanderbilt Chair. "Our two fellows, Eunji Kim and Caroline Randall Williams, are tackling important and timely topics—American public opinion and race and the Black American experience, respectively. Sharing their work with new audiences will benefit our society broadly, and I look forward to seeing the impact they will make as fellows."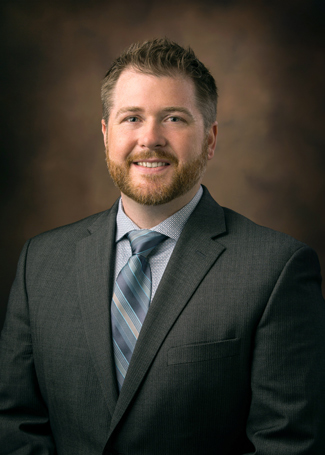 Each new fellow will partner with Vanderbilt's Division of Communications to develop a highly tailored communications and promotion plan that builds national and international recognition for their scholarship and public profile. Fellows receive training in particular skills, such as media interviews; guidance in development of thought leadership and opinion pieces; and assistance with using distribution channels for their research, including web and social media.
"Working alongside our faculty to amplify their expertise, their impact and their voices with a global audience is one of our most important university priorities," said Steve Ertel, vice chancellor for communications. "It's especially rewarding to see the positive results of these fellowships, with participating faculty continuing to receive broad media coverage of their groundbreaking contributions long after their training concludes."
Kim, a scholar of American public opinion, political communication and political psychology, joined Vanderbilt as an assistant professor of political science in 2019. She will work to build awareness for her book project on why many Americans believe in the prospect of upward economic mobility despite growing wealth inequalities.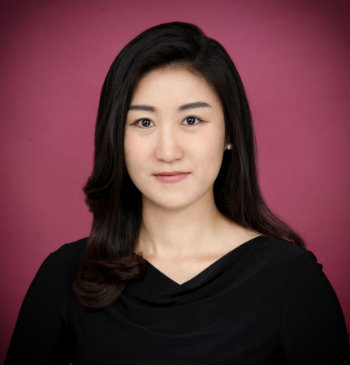 Using popular television programs such as Shark Tank and America's Got Talent, which have "rags-to-riches" narratives, Kim explores viewers' distorted perceptions of economic mobility and belief in the American dream. The result is a reduction of public support for policies that could address increasing wealth disparities. In addition, she has a working paper that examines the extent to which The Apprentice, a reality competition show, convinced many Americans to cast their vote for Donald Trump in 2016.
Kim also has research projects related to COVID-19. One looks at how news coverage of the pandemic that focuses disproportionately on urban environments affects audiences in rural America; it was published in Proceedings of National Academy of Sciences in August. The other examines how COVID-19 affects gender disparity in research productivity, analyzing millions of tweets by academics around the world.
With strong ties to East Asia, Kim has published opinion pieces in a major South Korean newspaper. She received a bachelor of arts from Harvard University, where she was president of the Korean International Student Association and organized international-scale conferences in Seoul and Singapore. She then earned a master of arts in statistics from the Wharton School and a joint doctorate in political science and communication from the University of Pennsylvania.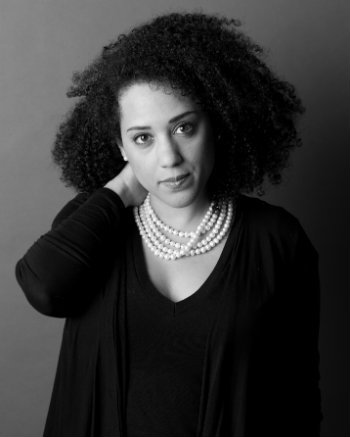 Williams, an award-winning poet, author and activist who became a writer-in-residence in the Department of Medicine, Health and Society in 2019, will work to expand the audience for her noted body of work.
She is currently writing a book-length, hybrid volume that will be part memoir, part essay collection. In it, she uses a combination of scholarly historical research and personal biography to examine questions not only about the Black American experience, but also about how to begin, sustain and maintain a new kind of conversation about race in America for everyone. The book's working title is Body Politik.
Williams wrote the poetry collection Lucy Negro, Redux in 2015, followed up by Lucy Negro Redux, The Ballet Edition in 2019. She and Alice Randall, who is a writer-in-residence in the Department of African American and Diaspora Studies and Williams' mother, co-authored Soul Food Love: A Hundred Years of Cooking in One Black Family, which won the NAACP Image Award for Instructional Literature in 2016.
The New York Times recently published her opinion piece, "You Want a Confederate Monument? My Body is a Confederate Monument." She also was a panelist and artist for the Sept. 30 Engine for Art, Democracy and Justice  webinar "Redefining Monuments."
Williams is a Nashville native who earned her MFA in poetry from the University of Mississippi after completing her undergraduate studies in English and American literature and language at Harvard University.
Vanderbilt's Global Fellows program was the key recommendation of the 2018 report of the Committee for Enhancing Faculty Voices in the Public Sphere.
Fellows must have a project or body of work that is at (or nearing) a stage for promotion to the broader public. Questions regarding the application process for the fellowship can be addressed to Schyler Turrin.