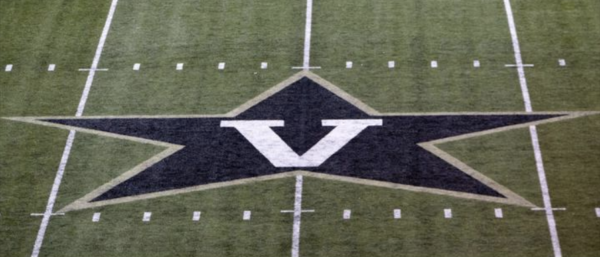 On Saturday, Oct. 31, Vanderbilt football will host Ole Miss with a 3 p.m. CT kickoff at Vanderbilt Stadium. Live television coverage will be available on the SEC Network.
Earlier this fall, Vanderbilt Athletics announced a number of new fan engagement initiatives for the 2020 season.
In lieu of an in-person tailgate, the athletic department hosts the Commodore Tailgate Show. Fans can tune in to the Commodore Tailgate Show beginning at 1:30 p.m. CT on Saturday.
The show will stream live on Vanderbilt Athletics' Facebook page and the Vanderbilt football Twitter account. In addition to pregame commentary, the show will include exclusive segments with coaches and special guests.
Fans also can follow along during the game through the Vanderbilt Commodores app and on social media. Fans will receive live updates through the app, including behind-the-scenes content, the Anchor Drop, starting lineups, live trivia and more, with a virtual t-shirt toss and chances to win prizes and exclusive Commodore gear.
Join Commodore Nation during the second timeout of the third quarter for a live trivia battle. The grand prize winner will receive a Vanderbilt Yeti cooler, with runners-up receiving an autographed mini helmet and a Tiff's Treats gift card.
Fans can download the app via Apple iTunes or Google Play and should turn on push notifications to receive updates during the game.
Highlights and a press conference will be posted after each contest. For more information on how to follow along on Oct. 31, visit VUCommodores.com.