Media Inquiries
Latest Stories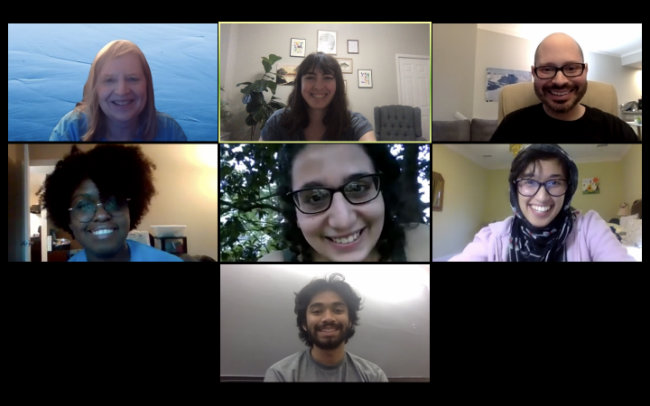 Vanderbilt University's inaugural cohort of Interfaith Fellows is gaining a new understanding about the diverse religious beliefs of their fellow students during a two-semester leadership program.
"We want to provide sustained dialogue in a small-group setting about the students' differences in faith, spiritual and secular perspectives and build bridges across those differences to engage diversity," said the Rev. Gretchen Person, associate university chaplain and associate director of religious life. "It is a dream come true for me and the Office of the University Chaplain and Religious Life to host this program at Vanderbilt."
Six student leaders are participating in the first cohort:
Hanan Fakhruddin – president, Muslim Student Association;
Demiana Farag – president, Orthodox Christian Fellowship;
Sreekar Miriyala – vice president, Vandy Karma;
Helena Robertson – president, Secular Student Alliance;
Alon Sugarman – president, Jewish Law Student Association; and
Megan Cammack – chaplaincy intern at the Office of the University Chaplain and Religious Life.
The fellows are using a curriculum developed by Interfaith Youth Core, a Chicago-based nonprofit that makes interfaith cooperation a social norm.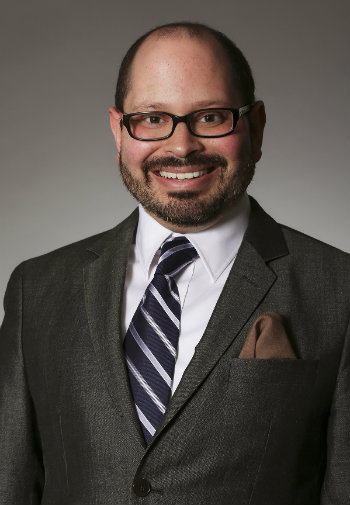 Sugarman, a third-year law student from Los Angeles, appreciates the opportunity to engage with students beyond Vanderbilt Law School. "Law students tend to have an insular experience, with heavy academic demands on our time," he said. "I have benefited immensely from being able to connect with students from other parts of campus, hear their personal stories and learn about their beliefs, practices and philosophies."
The fall program began with an online retreat featuring the Narrative 4 process of story-exchange. Each student was paired with another student in a Zoom breakout room to swap personal stories. All six students then retold their partner's story to the entire group.
"Of course, we can never truly live the experience of another person, but the story exchange is based on the principle that individuals see the world and themselves better through this process," Person said.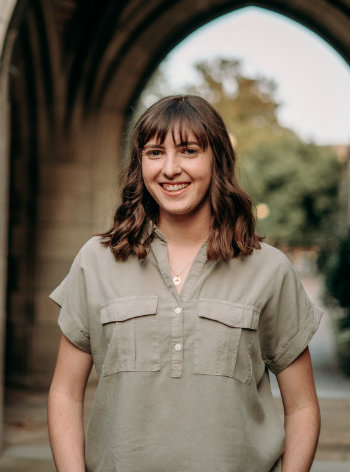 Cammack, a second-year master of divinity student who identifies as Quaker, values the experience of practicing methods of civil discourse with other students who have different beliefs and perspectives.
"I have attended other interfaith programs that were well done, but the speakers tended to be priests, rabbis and other religious leaders," said Cammack, who is originally from Tustin, California. "I like being in a group with my peers. We are simply students who are practicing our beliefs."
Cammack, who is also pursuing an interdisciplinary certificate in Jewish studies, hopes to serve as a hospital chaplain after she graduates from Vanderbilt Divinity School. "In a medical setting, you minister to a variety of patients and families of diverse faiths," she said. "Having friends and colleagues with different perspectives helps me prepare for my future profession."
Sugarman agreed that the fellowship will be beneficial for many students' future careers. "The New York law firm where I will practice after graduation conducts business all over the world," he said. "My work might not focus on an intersectionality of different religions, but there will definitely be different cultures and sensitivities to consider and communicate about in my meetings."
Person noted that one of the goals of the fellowship is to encourage students to think deeply about what their future career path might be. "Whether they go into diplomacy, homeland security or whatever field—what do they need to know about the beliefs of others? And how can they bridge those differences to bring peace?"
The fellows are wrapping up this semester's weekly online sessions and will resume their meetings in late January.