In the COVID-19 era, finding creative ways to solve problems has become more important than ever, especially when it comes to hands-on learning. The director of making at the Wond'ry, Vanderbilt's Innovation Center, has adjusted his class on engineering and immersive design to help students create in all environments while making things that help people.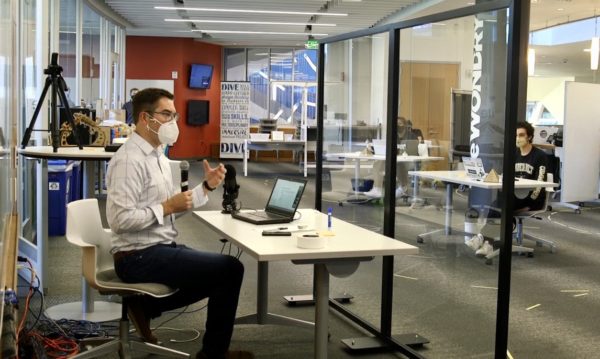 Research Assistant Professor of Mechanical Engineering Kevin Galloway, who teaches "How to Make (Almost) Anything and Make it Matter," has created maker kits so students can work anywhere.
"I packed a large flat-rate shipping box with all of the supplies they'd need so that if for some reason somebody had to go into quarantine or had to go home, they could still stay on task and still get hands-on experience," he said.
Designs created using computer-aided design (CAD) tools that need to be 3D printed or cut are sent in virtually by the student then printed and mailed back to them. Galloway said this process is similar to what professionals use.
Human-centered design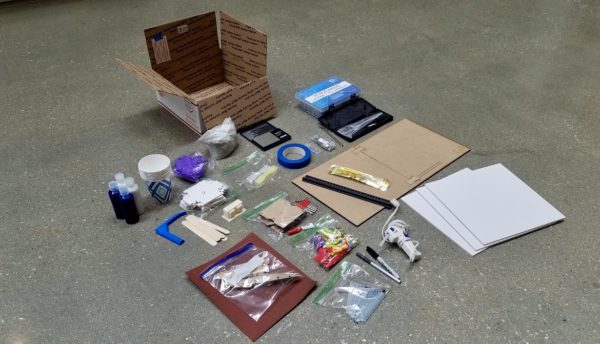 Galloway's class draws on a human-centered design philosophy, which has become even more relevant with COVID-19 safety measures in place.
"I'm teaching students the tools for making along with a human-centered problem-solving approach that empowers them to develop solutions that will have a real impact," he said.
He's partnering with clients such as HyrdoHouse Farms and Tennessee Materials Marketplace, and with families with children who have special needs, to challenge student makers to use a human-centered design approach focused on understanding the problem first before creating solutions. It's the foundation of Vanderbilt's DIVE (Design as an Immersive Vanderbilt Experience) program.
"I'm an architecture major, so I'm really interested in 3D modeling," said student Shreya Reddy, who is also majoring in math. "It's fun to see the different approaches people take on the same challenge and then be able to say, 'I made it my own way.'"
Remote collaborations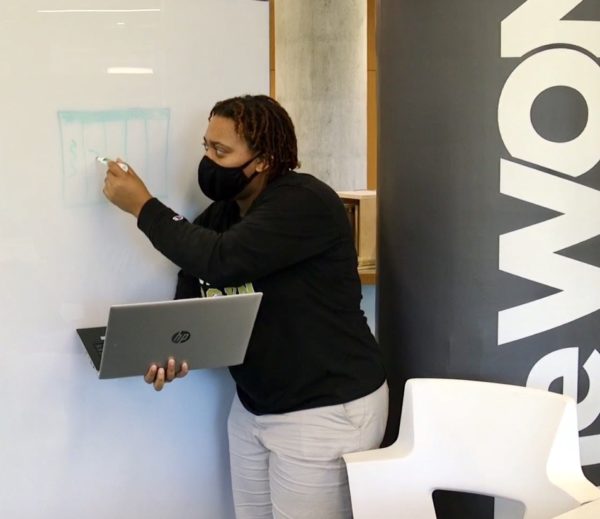 The class also started using a versatile new remote collaboration tool called Mural, which has raised teamwork and group participation to a new level.
"Mural enables teams to brainstorm together, organize ideas and vote on concepts they want to push forward. It creates this digital canvas that they can keep going back to and updating," Galloway said. "And I can pop in and see how the groups are doing at any time."
The tool was also used this summer among students, faculty and staff during DIVE bootcamps to help devise strategies for campus safety, such as marking spaces on campus lawns for physical distancing and classroom safety inventions.
"I really like how we go full circle, taking ideas inside our heads, moving them to the computer and collaborating and then bringing them to the 3D physical space," said mechanical engineering major Amber Terry.
"No matter what situation we are in, we want to create environments for people to be inventive, try new things, and not be afraid to experiment and fail so that they can discover what works," Galloway said.