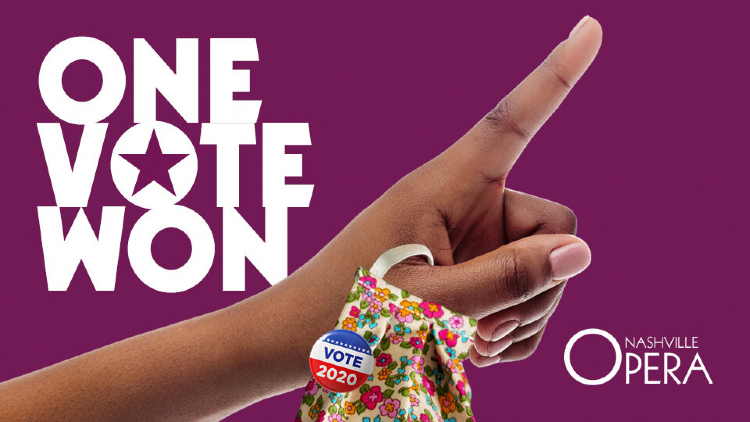 The Vanderbilt community is invited to view One Vote Won, a new work by the Nashville Opera. The 31-minute film is a Nashville Opera production depicting a contemporary woman in her 20s, Gloria, who is squarely convinced that she does not need to vote on a significant Election Day—that is, until she is befriended by two real-life figures from Nashville history.
One is Frankie Pierce, founder of the Tennessee Vocational School for Colored Girls and a groundbreaking speaker at the inaugural convention of the Tennessee League of Women Voters in May 1920. The other is Diane Nash, one of the founders of the Student Nonviolent Coordinating Committee (SNCC) and a coordinator of the Freedom Rides from Birmingham, Alabama, to Jackson, Mississippi. Will these civil rights legends convince Gloria to make it to the polls in time?
One Vote Won will be available to watch for free until Nov. 2.
Watch the Nashville Opera production here. >>
Use the password: LEARN1VW
Go deeper into the history that inspired the production with the Nashville Opera's study guide of One Vote Won developed in partnership with Middle Tennessee State University's Center for Historic Preservation.
Learn more about voting through Vanderbilt, Let's Vote, an initiative aimed at promoting voter engagement and increasing voter registration among the Vanderbilt University community. Vanderbilt, Let's Vote is sponsored by the Division of Government and Community Relations in collaboration with the Office of the Provost and various campus partners.
For more information, visit vanderbilt.edu/vote.