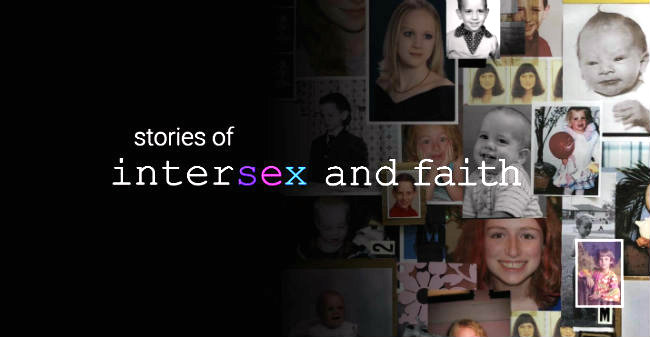 Stories of Intersex and Faith, a documentary in which five intersex people offer insight into their extraordinary lives and challenges, will be screened online Oct. 26 at 7 p.m. A panel discussion with two of the filmmakers and two of the featured individuals will follow the screening.
Intersex is defined as a condition in which a person is born with a reproductive or sexual anatomy that does not seem to fit the typical definitions of male or female.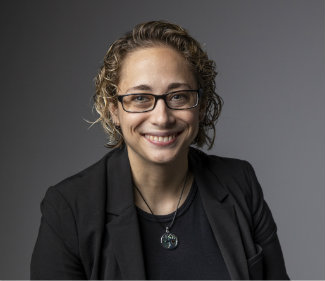 "These stories illuminate a unique perspective on what it feels like to be invisible in our culture and subject to being abused for being born differently," said Stephanie Budwey, director of Religion in the Arts and Contemporary Culture, one of the event's sponsors. "Stories of Intersex and Faith can help develop constructive conversations on one of the most divisive issues facing communities of faith." Budwey, the Luce Dean's Faculty Fellow and assistant professor in the history and practice of Christian worship and the arts, has a current book project on intersex and religion.
The panelists are:
Megan DeFranza, co-producer and director; DeFranza is a non-intersex Christian theologian, writer and speaker who has made it her life's mission to help churches and other groups with controversial conversations related to sex, gender and sexuality. She is the author of Sex Difference in Christian Theology: Male, Female, and Intersex in the Image of God.
Lianne Simon, co-producer and director; Simon is a Christian intersex woman and advocate who has experienced rejection from her church. Her books include Confessions of a Teenage Hermaphrodite and A Proper Young Lady.
Marissa Adams, a member of the intersex community who underwent infant genital surgery; she has been speaking and writing about the surgery's traumatic impact in her life, including her development of an eating disorder.
Dr. Arlene B. Baratz, a radiologist who has two daughters with an intersex condition known as complete androgen insensitivity syndrome; Baratz collaborates with advocates, clinicians and researchers to promote patient-centered outcomes focused on the health and well-being of intersex people.
Stories of Intersex and Faith is co-sponsored by the Divinity School's Religion in the Arts and Contemporary Culture and Carpenter Program in Religion, Gender and Sexuality; the School of Nursing; the Vanderbilt LGBT Policy Lab; and Lesbian, Gay, Bisexual, Transgender, Queer and Intersex Life at Vanderbilt.
Advance registration is required for the screening and discussion, which are free and open to the public. Please register here.
Questions can be submitted in advance during registration as well as during the event's Q&A. For more information, email Stephanie Budwey.