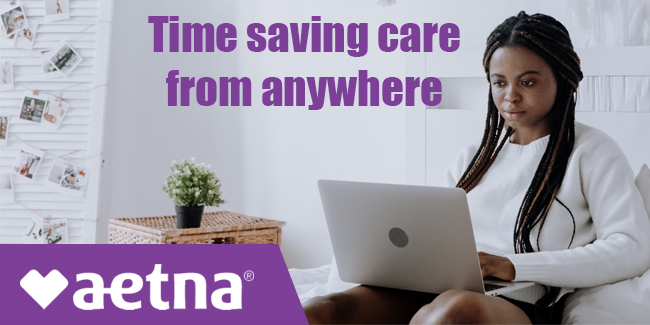 Vanderbilt University's health insurance provider, Aetna, is now offering televideo counseling services.
Televideo services give you the opportunity to meet with a behavioral health provider on your schedule. Psychiatrists, social workers, marriage counselors and more are available. A behavioral health televideo session costs the same as a face-to face office visit.
Connect with ease
No travel, referrals or downloads. Just use your webcam with any web-connected device.
Face to face in your space
You and your provider can see each other's faces as you talk. Have your sessions wherever you're most comfortable, at home or while traveling.
Same person, every time
Get one provider that gets you. No readjusting to someone new. You can build comfort so your care stays on track. Feel the confidence to express your feelings. It's confidential, safe and secure.
Your time, your choice
You choose when, where and how you meet. There's no travel or traffic. Just more flexibility to fit your life, how you like it.
Learn more by visiting Aetna.com. To get started, call a provider group in your area.
| | | |
| --- | --- | --- |
| If you live in: | Call: | To schedule an appointment: |
| Any state | MDLive | Toll-free: 1-855-824-2170 or go to |
| California, Colorado, Delaware, Missouri, New Jersey, New York, Pennsylvania, Virginia | Inpathy | Toll-free: 1-800-442-8938 |
| All other states | Arcadian Telepsychiatry | Toll-free: 1-866-991-2103 |