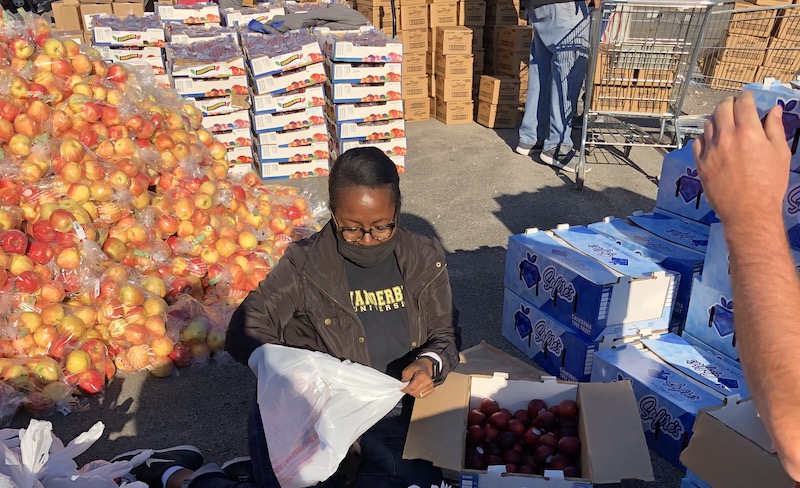 Vanderbilt University and OneGenAway, a nonprofit organization that strives to eliminate food deserts, partnered to provide 30,000 pounds of healthy food to families in the Midtown, Edgehill and Chestnut Hill neighborhoods on Oct. 3.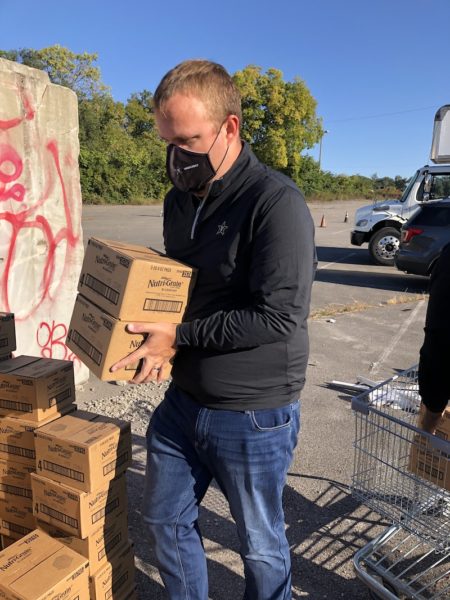 Food deserts are areas where citizens lack access to fresh fruit, vegetables and other healthy whole foods due to lack of grocery stores, lack of transportation and economic hardship. Families in nearly 400 cars were served by approximately 100 volunteers that day.
OneGenAway rescues food seven days a week from local grocery stores and restaurants such as Whole Foods, Costco, GFS, Publix, Outback Steakhouse and Aldi. Then every week OneGenAway, in partnership with Second Harvest and with the help of many volunteers, brings truckloads of food delivered directly on the streets of neighbors in need.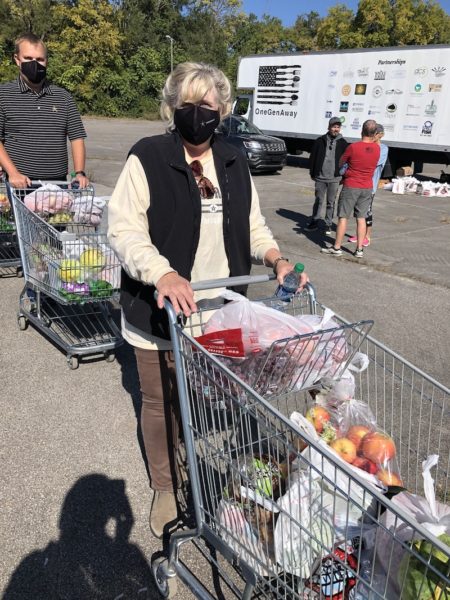 Vanderbilt's Office of Government and Community Relations partnered on the event as part of its efforts to build relationships in the community and make a beneficial impact.
Volunteers from the Vanderbilt Woman's Club, Next Steps at Vanderbilt University, Vanderbilt University Police Department and faculty members were also on hand to help. They stacked and filled boxes of food and also shared information regarding the Vanderbilt, Let's Vote campaign.
"This event was a wonderful opportunity to partner with an amazing local organization working to provide healthy food options that aren't easily accessible in these neighborhoods," said Nathan Green, vice chancellor for government and community relations. "We want to continue the momentum from this event and find ways to support our university neighbors in ways that will be beneficial to their lives."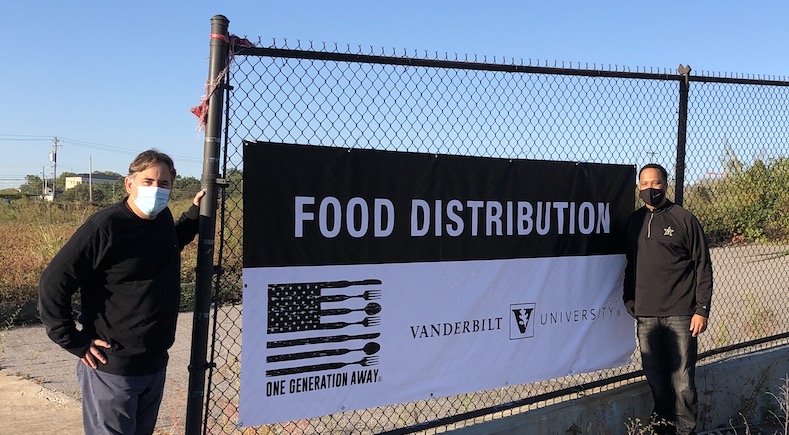 This event will be the first of many programs and events between the university and the surrounding neighborhoods. More information will be shared in MyVU as other events are scheduled.