Media Inquiries
Latest Stories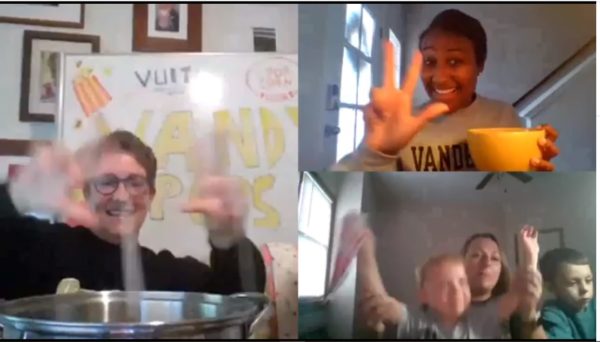 Senior IT consultant Whitney Harris and her team in VUIT, senior partnering consultant Consuela Knox and her team in Planning and Institutional Effectiveness, and senior system administrator Andy Richter and his team in Collaboration Services were named winners of Vandy swag boxes as part of the recent Vandy Pops Employee Appreciation event.
Check out first-place winner Harris and VUIT's video here.
For more photos from the event, visit the VandyLife Instagram (@vandy_life_) or Facebook page (VandyLife).
Be sure to check the Employee Appreciation webpage for upcoming events.