Media Inquiries
Latest Stories
Public Health AmbassaDores have been assisting the Vanderbilt community since July and serve as one of the university's main resources for educating students, faculty, staff and postdocs about the Return to Campus Plan.  
Two groups of AmbassaDores make up this vital program—Vanderbilt Public Safety Community Service Officers, who have been assigned as full-time AmbassaDores; and student workers, faculty and staff, who serve as Community AmbassaDores.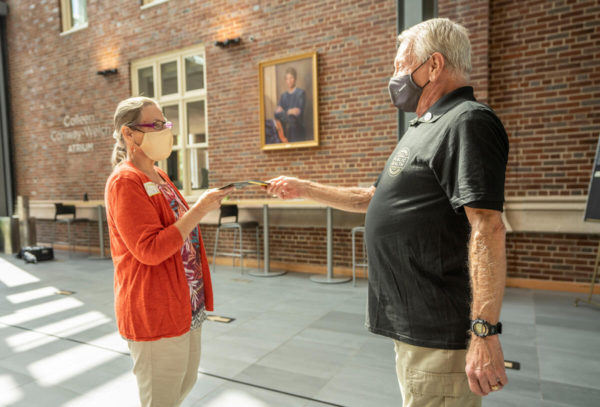 Community AmbassaDores assist with providing Vanderbilt community members with masks, sanitizer or information as needed about best health practices on campus. This volunteer position is a way for members of the VU community to have the best available information to keep themselves and the campus healthy and safe. Those who have signed up have completed training and are equipped with resources to assist with their AmbassaDore duties.  
"Becoming a Community AmbassaDore means a few things: being present part-time or full-time on campus, being willing to respond to calls for service within their physical workspaces, and communicating with community members on the Return to Campus Plan protocols," said Community PHA program manager Brittney Whatley.  
"Instilling a community approach to mitigation and prevention of COVID-19 is the overarching purpose behind creating the PHA program. By expanding this program beyond VUPS, this allows students, faculty and staff an opportunity to participate in a strategic campus-wide initiative to help slow the spread of COVID-19," she said.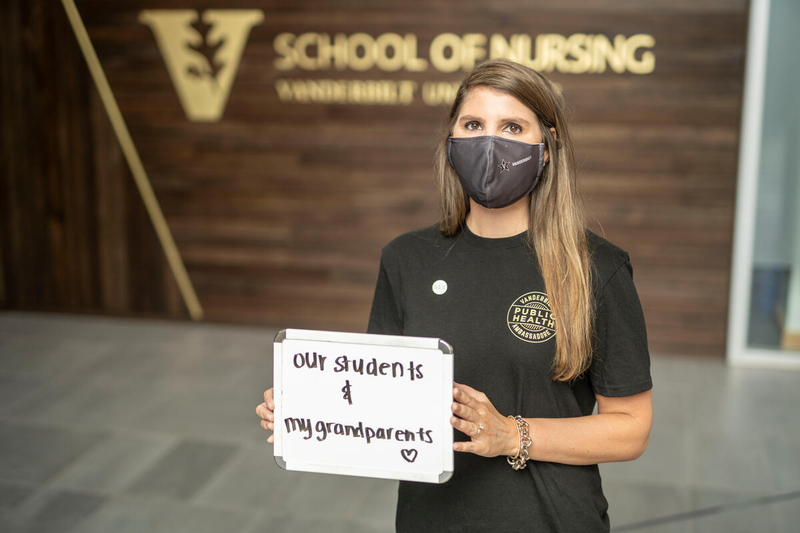 Allie Noote, a program coordinator at the School of Nursing since 2015, has expanded her role this semester to also serve as a Community PHA.  
"I'm in awe of the nursing faculty and students who are out helping the larger community in the fight against COVID-19," Noote said. "Serving as an AmbassaDore and helping our students, faculty and staff navigate the Vanderbilt community in a safe way and encourage healthy behaviors is the least I can do as they work tirelessly during this pandemic." 
Additional information about joining the Community PHA program can be found at vu.edu/pha or by contacting Brittney Whatley at brittney.m.whatley@vanderbilt.edu.