Media Inquiries
Latest Stories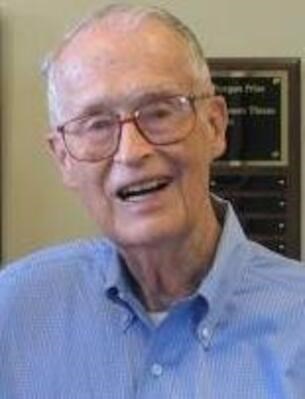 Thomas Aldrich Finegan, a Vanderbilt University professor of economics, emeritus, died in Nashville on Sept. 21. He was 91.
Finegan was born on Sept. 1, 1929, in Los Angeles and grew up in Beverly Hills, California. His father was an architect and his mother was a school teacher.
Finegan earned a bachelor of arts from Claremont Men's College (now Claremont McKenna College), graduating summa cum laude in 1951. He then enrolled at the University of Chicago to pursue a doctorate in economics. His studies, however, had to be put on hold when he was called to active duty by the U.S. Navy. After completing his military service, Finegan returned to the University of Chicago, earning his doctorate in 1960.
"Al devoted most of the 1960s to co-authoring a monumental book, The Economics of Labor Force Participation, cementing his reputation as one of the leading experts on an emerging trend in the economy at the time—the increasing labor force participation of married women," said John Siegfried, professor of economics, emeritus. "He was one of the most careful empirical scholars of labor economics."
After teaching at Princeton for four years, Finegan joined the Vanderbilt Department of Economics in 1964. He taught graduate labor economics and undergraduate courses in labor economics, wages and employment, and industrial relations. He was awarded the Ellen Gregg Ingalls Award for Excellence in Classroom Teaching in 1975.
His research areas included labor force participation, overtime, minimum wages, teenage labor force participation in the South, school attendance, and attrition from and completion of doctorate programs.
Siegfried noted that Finegan's articles for the National Commission on Employment and Unemployment Statistics during the late '70s and early '80s on discouraged unemployed workers—those who have given up looking for jobs—led to insights about the reasons why people enter and leave the workforce long before the phenomenon attracted attention during recent financial crises.
Finegan co-founded the department's honors program and endowed an annual award for best honors thesis. He was awarded the Chancellor's Cup in 1996 for his service to Vanderbilt and its students.
"Al Finegan was an outstanding labor economist, trusted friend and pillar of the university and its Department of Economics for decades," said Peter L. Rousseau, Gertrude Conaway Vanderbilt Chair in Social and Natural Sciences and professor of economics and current department chair. "He held many key roles during his long and exemplary career at Vanderbilt. He then remained active throughout his retirement years and was an inspiring figure to his friends and colleagues who brightened everyone's days with his positivity and intellect."
While Finegan became an emeritus professor in 2000, he continued to conduct research and publish well into his 80s.
"I studied and admired Al's classic book on women's labor market activity when I was in graduate school, and I was thrilled when he interviewed me for my job at Vanderbilt," said Kathryn Anderson, professor of economics and director of the Graduate Program in Economic Development. "He was my friend for 40 years. We shared interests in economics, Vanderbilt sports and classical music. I miss him. He was the kindest person I have ever known."
A private service of committal for Finegan will take place Friday, Oct. 2, at 2 p.m. at Christ Church Cathedral. The service will be livestreamed.
Memorial gifts may be made to Vanderbilt University for the Department of Economics and Vanderbilt Blair School of Music, Claremont McKenna College, or a charity of your choice.