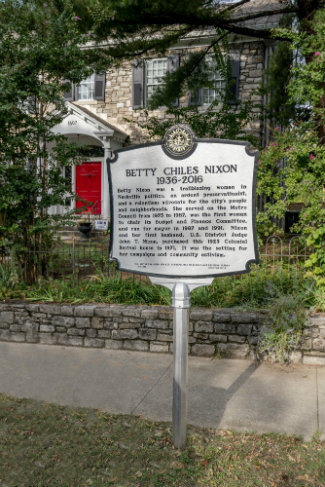 The Metropolitan Historical Commission is paying tribute to Betty Chiles Nixon, a civil and women's rights activist who worked at Vanderbilt University for 17 years, with a historical marker placed outside her former home at 1607 18th Ave. S.
The marker reads: "Betty Nixon was a trailblazing woman in Nashville politics, an ardent preservationist, and a relentless advocate for the city's people and neighborhoods. She served on the Metro Council from 1975 to 1987, was the first woman to chair its Budget and Finance Committee, and ran for mayor in 1987 and 1991. Nixon and her first husband, U.S. District Judge John T. Nixon, purchased this 1925 Colonial Revival house in 1971. It was the setting for her campaigns and community activism."
Nixon, who died from cancer in 2016, went to work at Vanderbilt in 1990 as a special assistant in the Office of University Relations and General Counsel. In 2000, she became assistant vice chancellor for the Office of Community, Neighborhood and Government Relations, which was housed within the Division of Public Affairs.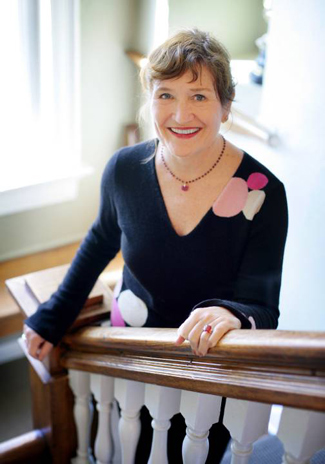 "The historical marker program is designed to commemorate significant Nashvillians, and Betty Nixon definitely falls into this category," said Lynn Maddox, program director in the Division of Government and Community Relations. "Betty made Vanderbilt and Nashville far better through her leadership on issues that included integration, public education and preservation of urban neighborhoods." Maddox currently serves as vice chair of the Metro Historical Commission.
Nixon was quoted in a 2007 Vanderbilt Register story at the time of her retirement that she "gave the university fits" opposing the institution's efforts to grow without thoroughly considering the impact on the community. The transformation of the neighborhoods around the university were evidence of her persistence and leadership as a strong neighborhood advocate. She remained engaged in community service and political activism until her death at the age of 80.
A public ceremony to celebrate Nixon's recognition is tentatively planned for spring 2021 and will be announced later.