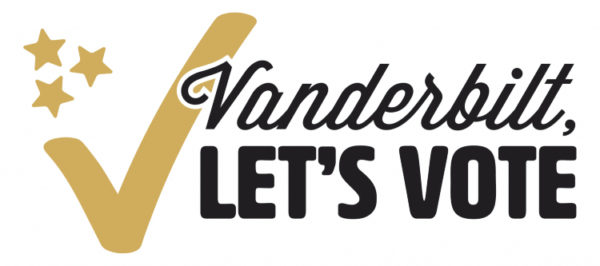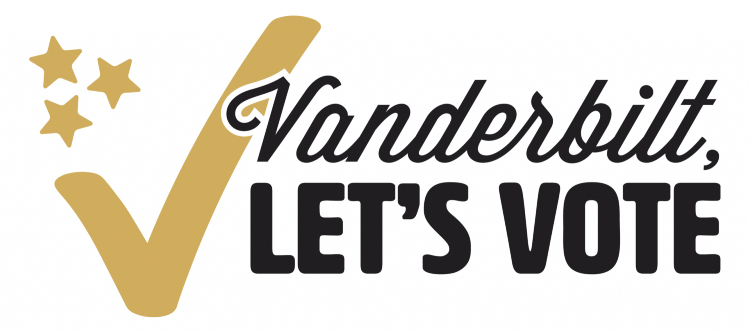 National Voter Registration Day 2020 is Tuesday, Sept. 22. Vanderbilt students, staff and faculty are encouraged to register to vote tomorrow using the online TurboVote platform or in person at a voter registration event scheduled from 11 a.m. to 6 p.m. at Vanderbilt Stadium.
Some 3 million Americans across all 50 states have registered to vote on National Voter Registration Day since it was first observed in 2012, including 1.3 million in 2018-19 alone.
To make the voting process easier for the Vanderbilt community, the university has partnered with TurboVote, an online service that walks users through the process of registering to vote or requesting an absentee ballot. TurboVote keeps track of voter registration and absentee and vote-by-mail rules for all 50 states. You can also sign up for text or email reminders about registration deadlines, upcoming elections and where to vote.
Access Vanderbilt's TurboVote platform. >>
In addition, the student organizations Black Student Athlete Group and Vandy Votes along with Vanderbilt Athletics and the Dean of Students Office will host a voter registration drive on Sept. 22 from 11 a.m. to 6 p.m. at Vanderbilt Stadium. Volunteers will be on hand to help participants register to vote, make a voting plan and sign up for reminders through TurboVote.
To attend the in-person voter registration drive, you must register in advance. Face masks will be required and physical distancing will be strictly enforced inside the football stadium. Participants must sign in with their Commodore Card and will only be admitted during the time slot for which they have registered in advance.
National Voter Registration Day events are part of Vanderbilt, Let's Vote, an initiative aimed at promoting voter engagement and increasing voter registration among the university community.
More National Voter Registration Day events
4 p.m. – "Why Local Elections Matter," Zoom discussion sponsored by the Margaret Cuninggim Women's Center
6 p.m. – Online screening of the documentary film Boys State
7 p.m. – "Rock the Vote at Belmont University: Nashville Colleges Celebrate Democracy," a live streaming concert event featuring the Vanderbilt Melodores, headliner Moon Taxi and more
Watch on Facebook and YouTube >>
8:30 p.m. – Panel discussion of Boys State via Zoom featuring Vanderbilt's Carrie Russell, Josh Murray and Meagan Smith