Tennessee voter registration deadline is Monday, Oct. 5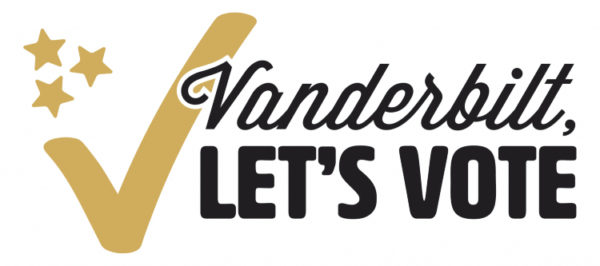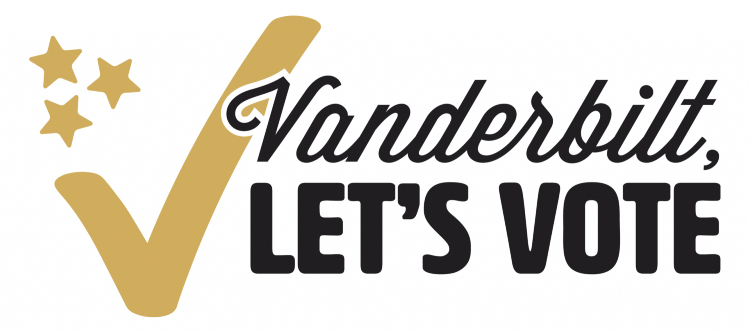 Vanderbilt's Division of Government and Community Relations, in collaboration with the Office of the Provost, has launched "Vanderbilt, Let's Vote," a new initiative aimed at promoting voter engagement and increasing voter registration.
"Voting is the most fundamental action of participating in a democracy," Chancellor Daniel Diermeier said. "At Vanderbilt, our aim is to prepare students to be leaders in all aspects of their lives, including civic engagement. The Vanderbilt, Let's Vote initiative empowers students to learn about the issues and actively participate in shaping the future they want to see."
In Tennessee, voter participation has steadily declined in recent years despite the state's growing population. Of the approximately 2 million citizens in Metro Davidson County, about 450,000 are currently registered to vote. During the most recent presidential primary, voter turnout in Nashville was 24.5 percent.
"The Government and Community Relations team is honored to partner on this important and worthwhile project," said Nathan Green, vice chancellor for government and community relations. "Our desire is to amplify the civic engagement of our students and broaden our focus to our faculty and staff. No right or responsibility is more important as a citizen than exercising the right to vote. Regardless of your view, everyone needs to participate in the political process."
"The Vanderbilt, Let's Vote initiative empowers students to learn about the issues and actively participate in shaping the future they want to see."

–Chancellor Daniel Diermeier
The focus of Vanderbilt, Let's Vote is to encourage every member of the university community—students, staff and faculty—to participate in the democratic process and exercise their right to vote in upcoming elections, whether they be at the federal, state or local level. The initiative will collaborate with Vandy Votes, a student organization dedicated to increasing voter registration and turnout as well as the overall civic engagement of the Vanderbilt community.
"As a scholar of U.S. political campaigns and electoral media, I can say that one clear lesson from history is that the most powerful voice any U.S. citizen has is in their vote," said Vanessa Beasley, vice provost for academic affairs and dean of residential faculty and associate professor of communication studies. "No matter how or where students plan to cast that vote, we want to make sure everyone is aware of why it matters—and that it matters. We want to assist with campus-wide efforts to make sure that all members of the Vanderbilt community are welcomed into this one singular and significant act of citizenship."
In an effort to keep the Vanderbilt community informed and to make voting easier, the university is partnering with TurboVote, a platform that allows users to sign up for election reminders, get help with voter registration and locate specific vote-by-mail information. In addition, TurboVote is monitoring election changes related to COVID-19 and sharing information on what individual states are doing to safeguard the upcoming elections.
Access Vanderbilt's TurboVote platform. >>
"Civic participation is vital for an inclusive and equitable community," said Meagan Smith, assistant director of the Office of Active Citizenship and Service. "OACS is thrilled to support voter engagement because it is an important tool in confronting systemic inequality. We hope that students, faculty and staff will take the opportunity to make their voice heard by voting.
"For individuals who are not eligible to vote, we are here to support your civic participation in other ways, too," Smith said. "Every member of the Vanderbilt community has an important role to play in shaping our shared democracy."
Important dates
Tennessee voter registration deadline – Oct. 5
Tennessee early voting period – Oct. 14–29
Vanderbilt, Let's Vote Early Day – Oct. 22
Deadline to request Tennessee absentee ballot – Oct. 27
Election Day – Nov. 3
For more information, visit the Vanderbilt, Let's Vote website.