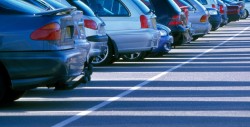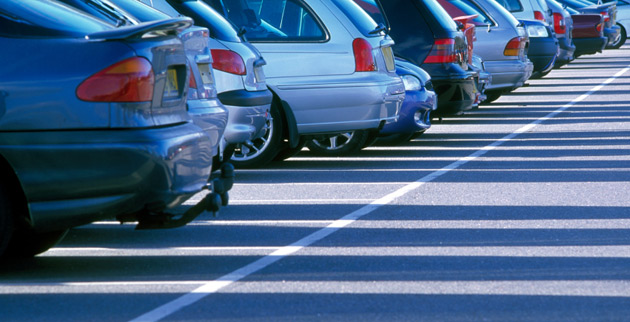 More than 1,700 members of the Vanderbilt community expressed interest in a new daily parking program that is being piloted in response to feedback about the desire for more commute options, including sustainable options, and flexibility when parking.  
The program, which allows up to 1,400 participants in its first round of permits, launched at the start of September for faculty, staff, postdocs and graduate and professional students. 
Those who were selected for the program have access to the Terrace Place, Wesley Place and Sony garages and pay to park only on the days they drive to campus. The daily parking rate for this program is $3. These garages are only for daily parking permit holders.  
Individuals who have purchased an annual parking permit have access to any non-reserved parking spaces on campus (spaces in the Terrace Place, Wesley Place and Sony Garages are reserved for daily parking permit holders), as there are no assigned parking zones on campus this year. 
Those who have annual parking permits and are interested in the daily parking program can join a waitlist by completing an online interest form. The university anticipates allowing additional participants into the program in October once a better understanding of travel patterns and occupancy rates in the daily parking facilities is established. Those who are selected for the daily parking program will be able to cancel their annual permits. 
Add your name to the daily parking program waitlist. >> 
"We have worked closely with the Vanderbilt community to develop flexible and cost-effective options that better suit a wide range of commuters' needs," said Erin Hafkenschiel, executive director of mobility at Vanderbilt. "The overwhelming response we received for our daily parking program tells us there is real demand for this type of innovation around our parking facilities." 
Amanda Harding, assistant director of the Data Science Institute, was intrigued by the program since she wanted to reduce how often she commuted to campus. 
"There was some slight hesitation around signing up and not knowing if I'd be able to get a space on campus when I needed it," Harding said. "But when I know I'm heading to campus, I can check the MoveVU Commute Hub to make sure the daily parking option will work for me. So far it has been a seamless transition." 
The daily parking program is part of the mobility and transportation strategic plan under FutureVU, the university's initiative to enhance the places on campus where community members live, work and learn.  
Modifications to undergraduate parking also have taken effect for the 2020-21 academic year to provide more flexibility when parking. Sophomores, juniors and seniors, whether residential or living off campus, with F, G, J, VK and GT permits may park in any of the following parking facilities:
L

ot 12A

25

th

 Avenue Garag

e

Lot 

27

West Garage

Lot 72D

Lot 72E

Lot 75A

Lot 77

Lot 82

Lot 102

Lot 153

Lot 298A

Lot 2098

B 
Those interested in a reserved space can register online for a space in the Kensington or Kissam garages.  
As a reminder, first–year residential students are not allowed to bring a vehicle to campus. The university plans to monitor parking capacity at these facilities throughout the year, and any updates to parking locations for undergraduates will be communicated and included on the parking map. 
Vanderbilt offers a wide array of transportation options beyond driving; visit the mobility and transportation website to learn more.