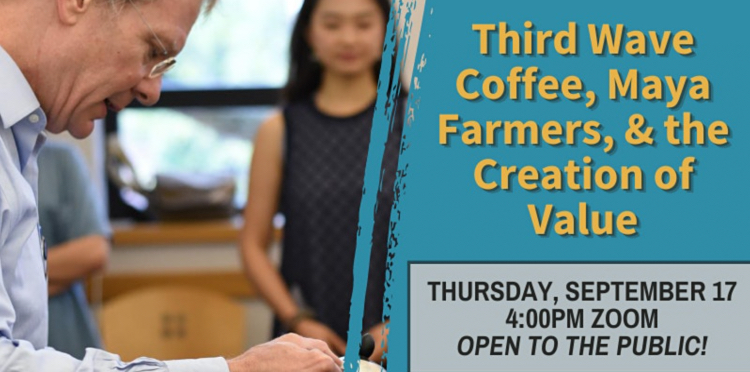 Coffee Talk: Third Wave Coffee, Maya Farmers and the Creation of Value
Thursday, Sept. 17, 4–5 p.m. CT
Online via Zoom
The Coffee Equity Lab is a new experiential learning and research lab housed in the Wond'ry's Social Innovation Practice Area. The lab offers inspiring pathways for students to examine the pressing issues shaping our world—climate change, global trade, equity and justice—through the lens of the global coffee industry.
Pilot programming for the lab begins in the fall 2020 semester with a lecture and workshop series in partnership with the Robert Penn Warren Center's Scholarship of Everyday Life: Coffee series. Beginning in September 2020, join us for the first annual speaker series on various topics in the coffee sector. The speaker series is open to the public.
The first Coffee Talk, "Third Wave Coffee, Maya Farmers and the Creation of Value," will feature coffee scholar and Vanderbilt faculty member Ted Fischer.
Fischer is the Cornelius Vanderbilt Professor of Anthropology and director of the Center for Latin American Studies. He is also the founder of Maní+, a social enterprise in Guatemala that develops and produces locally sourced foods to fight malnutrition. His research focuses on values, well-being and the cultural contexts of health and economic development. He has authored or edited a number of books, including most recently The Good Life. He is currently completing a book titled Coffee and Values: Third Wave Tastes, Maya Farmers, and Determinations of Worth.
Zoom details will be provided 24 hours prior to the event.