Media Inquiries
Latest Stories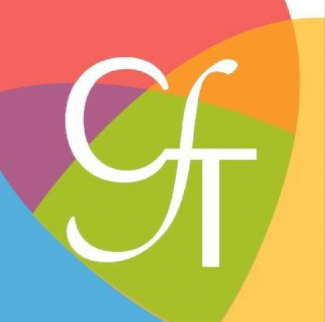 Over the last six years, the Center for Teaching has developed a variety of programs and resources for the Vanderbilt teaching community under the banner of "Teaching, Difference and Power." These professional development opportunities support faculty and other instructors as they seek to make Vanderbilt a more diverse, inclusive and equitable institution.
"Students and faculty alike thrive in dynamic classrooms with diverse perspectives," said Joe Bandy, CFT assistant director, "and with cultures of full participation where everyone finds belonging and can engage in the work of critical dialogue, problem-solving and creative inquiry." Since a classroom climate is shaped in significant ways by the teaching choices instructors make, the CFT seeks to equip instructors to design learning environments with diversity, dialogue and openness.
"Any critical approach to teaching requires that we explore the many ways that complex histories of difference and power in our society affect our teaching practices and, conversely, understand how our teaching and learning can either reinforce or reform them," Bandy said. To that end, the CFT provides opportunities for faculty, staff and students to reflect on their teaching and learning experiences, to share inclusive teaching approaches, and to learn from research on diversity and equity.
Learning communities
Each year the Center for Teaching is home to a yearlong learning community dedicated to exploring dimensions of difference and power in pedagogy and practice. Open to faculty, staff, graduate students and sometimes undergraduate students, they meet between six and eight times each year to address themes co-created by the participants, particularly panelists and discussants who co-facilitate discussions. Since 2014, these learning communities have addressed the ways that race, gender, sexuality, class, ability and national origin impact classrooms as well as pedagogies and teaching practices that can help students of all groups thrive.
In 2019-20 in collaboration with the Bishop Joseph Johnson Black Cultural Center, the CFT co-sponsored a learning community called "Teaching While Black," dedicated to discussing the challenges Black instructors and graduate students face at predominantly white institutions, as well as other topics including the history and contributions of Black faculty and students at Vanderbilt, critical race pedagogy and its implications for classroom practice, strategies Black instructors may use to maintain authority and authenticity, teaching methods that include and empower Black students, and how to foster supportive networks for Black faculty and students.
Following up on this discussion and in the midst of violence directed at minority groups and immigrants in the U.S., the CFT is organizing a learning community on "Teaching and Race" for 2020-21. This set of discussions will be designed to help faculty, staff and students develop critical approaches to teaching about race and racial justice and to foster an ever more inclusive and just campus for students of all backgrounds. A variety of related topics will be the subject of discussion, including scholarship on teaching race and racial justice, the experiences of faculty and students of color at Vanderbilt, transforming conflicts around race into productive dialogue, the benefits of culturally appropriate pedagogy, and reducing racial and other performance gaps for students across the disciplines, among other subjects. If you have an interest in these meetings, please register at this link for updates about the learning community as it is finalized.
Additionally, the CFT will be hosting a learning community titled "Promoting Persistence in STEM." STEM disciplines have long been concerned with disparities between underrepresented and well-represented student groups and the associated "pipeline" problem, in which underrepresented students are more likely to switch away from STEM majors. The book Talking about Leaving Revisited, published in December 2019, discusses findings from a five-year study that explores the extent, nature and contributory causes of field switching both from and among STEM majors, and what enables persistence to graduation. This learning community will use Talking about Leaving Revisited to promote discussion of changes to address reducing disparities in Vanderbilt courses and programs. The group will meet monthly to discuss excerpts from the book as well as possible individual and programmatic responses. Register here to receive an email in mid-September with information about accessing the book and soliciting input about meeting times.
Workshops and conversations on inclusion and equity
The CFT has offered a variety of workshops focused around the themes of inclusion and equity in recent years. These have included campus-wide events as well as smaller workshops developed in concert with departmental, school or grant administrators tailored to specific needs. By far the most popular and frequent workshop has been one focused on "Inclusive Teaching." Facilitated by Bandy, the CFT's assistant director, it provides an introduction to some of the foundational research on, and principles of, inclusive teaching and addresses topics of implicit bias, stereotype threat, microaggressions, universal design for learning and growth mindsets, among others.
In addition, the CFT offers a variety of other workshops that may be of interest, including "Civility and Conflict Negotiation in the Classroom," "Writing a Diversity Statement," "Teaching Beyond the Gender Binary," "Teaching Race" and "Helping Underperforming STEM Undergraduates." Additionally, the CFT has hosted a variety of conversations on teaching for the STEM fields focused on readings as well as expert panels focused on particular issues related to inclusive teaching, such as student mental health, trust and active learning, racial achievement gaps, and promoting underrepresented students' persistence. Learn more about these at the CFT's Teaching, Difference and Power webpage.
The slate of CFT workshops and conversations on teaching is always changing and can be tailored to different interests. Contact Joe Bandy for more information.
Online resources
The CFT is home to more than 70 teaching guides on a variety of subjects that offer Vanderbilt faculty and staff—not to mention the broader higher education community—introductions to various pedagogies and practices. Several guides touch upon subjects related to equity, diversity and inclusion, and more are in development. A few of the most popular guides are below; visit the CFT's Teaching, Difference and Power webpage for links to more.
The CFT Blog is a frequent host to writing by CFT staff and Vanderbilt faculty on issues related to diversity, equity and inclusion. A sample of these include the following; visit the CFT's Teaching, Difference and Power webpage for more.
Visit the CFT's Teaching, Difference and Power webpage for more information about these and other programs, research and partnerships that may help you in your work to create a more diverse, inclusive and equitable Vanderbilt.