VU Television News Archive contributes to Schwartz's new biography of famed diplomat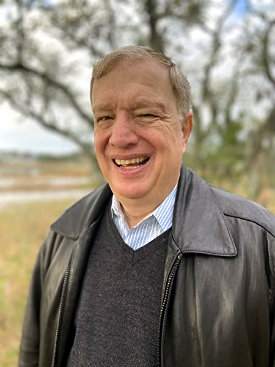 by Ann Marie Deer Owens
Lessons learned by famed 20th-century diplomat Henry Kissinger while leading U.S. foreign policy are particularly relevant for presidential candidates Joe Biden and Donald Trump, according to Vanderbilt University political historian Thomas A. Schwartz.
Schwartz, distinguished professor of history and political science, is the author of Henry Kissinger and American Power (Hill and Wang, August 2020).
"The Nixon administration, during which Kissinger served as national security advisor and secretary of state, experienced the first great retrenchment of American power," Schwartz said. "There was a realization that there were limits to what the United States could control, such as the outcome of the Vietnam War," Schwartz said. "In 2020, we have a similar world map with competing powers and what I believe is a rather chaotic and scattered foreign policy. Kissinger provided direction and a sense of what needed to be achieved, even if some Americans did not agree with him. That is an important lesson for whoever serves as president for the next four years."
Schwartz conducted extensive research "to reintroduce" Kissinger to the American people as well as to an international audience.
Kissinger, the first immigrant U.S. secretary of state, was born in Fürth, Germany, in 1923. He experienced anti-Semitism growing up and fled with his family to the United States to escape the Nazis in 1938. After earning his doctorate at Harvard University, Kissinger remained there on the faculty until Richard Nixon appointed him national security advisor in 1969. Schwartz's research primarily focuses on the eight years that Kissinger worked in the administrations of Nixon and Gerald Ford.
Highlights of Kissinger's tenure include a 1971 secret trip to China to pave the way for President Nixon's historic visit to the Communist superpower and the thawing of U.S.-China relations. Kissinger also carried out "shuttle diplomacy" between Egypt, Israel and Syria after the 1973 Arab–Israeli War and led the negotiations to end the Vietnam War, for which he received the Nobel Peace Prize.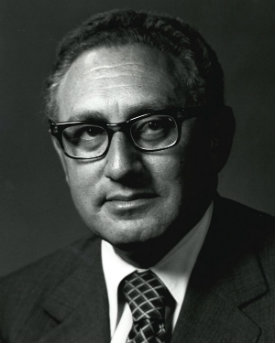 A unique aspect of Schwartz's work is the use of the Vanderbilt Television News Archive to delve into Kissinger's celebrity status with many journalists. "Kissinger's personality was integral to his leadership, and capturing this through the Vanderbilt Television News Archive is central to one of my arguments about his larger-than-life persona," Schwartz said. "This was a time period when there were only three national broadcast networks, and the American public increasingly relied on television for information."
Schwartz found a television clip from one of the Republican national conventions where Kissinger told reporters, "The president never talks with me about domestic politics."
Schwartz said nothing was further from the truth. "We know from the White House tapes that Nixon and Kissinger talked many times about domestic politics," he said. "In fact, Nixon sought to use foreign policy, such as the spectacle of presidential trips to China and the Soviet Union, to help his electoral prospects. That was another lesson Kissinger learned—foreign policy is intertwined with domestic politics."
Schwartz notes that Kissinger was skillful at promoting himself as a "dispassionate thinker with intense theoretical knowledge," but in reality, he was highly pragmatic. He also made many decisions based on emotion. For example, in 1979, when Kissinger no longer worked in government, he was outspoken in his criticism of the Carter administration for its reluctance to let the shah of Iran come to the United States for medical treatment. Kissinger, who had developed a friendship with the shah, argued that the Iranian leader had made many important contributions to the West, including support for Israel.
"The close relationship with the United States that encouraged the shah's military buildup and a rapid economic modernization also led to a blindness by American leaders like Kissinger to the political repression and violations of human rights that secured the regime," Schwartz said.
When President Carter finally allowed the shah to come to the United States for medical treatment, radical students stormed the American embassy in Tehran, seizing 52 American hostages and setting off the crisis that ultimately defined the Carter administration.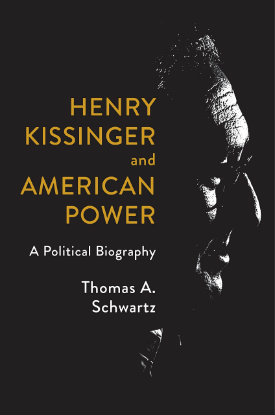 While many expected Kissinger to return to government at some point during various Republican administrations, he has remained a private citizen for 44 years—albeit one who continues to be sought out by presidents for advice. For example, he met with President Trump the day after Trump fired then-FBI Director James Comey. Through the years, Kissinger created a lucrative international business consulting firm and constructed a role for himself as a highly influential media commentator.
Schwartz said he hopes this book helps his students and others not old enough to remember Kissinger develop a better understanding of his place in diplomatic history. "What Kissinger thought and did still matters today," he said.
Parnassus Books will host a virtual author event with Thomas Schwartz in conversation with Patrick Ryan on Tuesday, Sept. 8. The public conversation is in partnership with the Tennessee World Affairs Council. This will be a Zoom event. Click here to register.