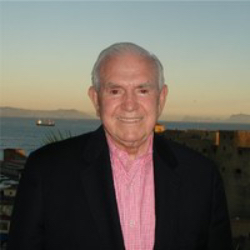 Robert Edward Lee "Bob" Gotcher, BA'46, MD'49, of Hillsborough, California, died peacefully at home on Aug. 19 surrounded by family.
After attending Vanderbilt's College of Arts and Science before entering the School of Medicine, he remained engaged with the university his entire life. He served two full terms as Far West representative on the Vanderbilt Medical Alumni Association Board and hosted Vanderbilt alumni events in the San Francisco Bay area as late as 2019.
"Dr. Gotcher represents the best of the best—Vanderbilt physicians who served country, community, patients and profession with a tireless devotion to excellence—the Vanderbilt way," said Ann Price, BA'71, MD'78, associate dean for alumni affairs and associate professor of medicine in the School of Medicine.
Recently, close friend and fellow alumnus Michael Burry, MD'97, and wife Anh-Thi established the Robert Gotcher, M.D. Scholarship to honor both Gotcher's life and his dedication to Vanderbilt. Gifts to the fund will support talented students at the College of Arts and Science. The Gotcher family encourages gifts to the fund in his memory.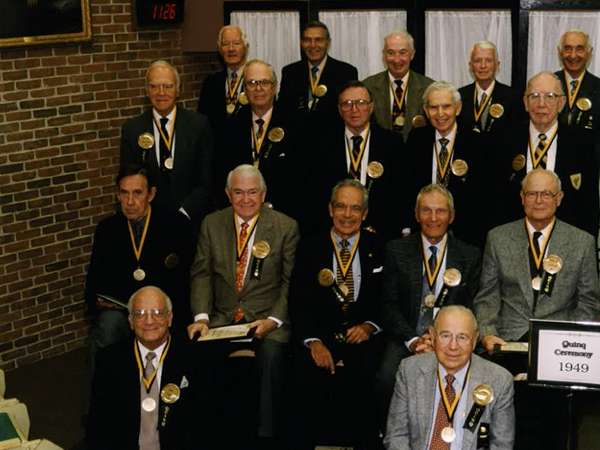 Gotcher was born in Fayetteville, Tennessee, where he was raised during the Great Depression. He completed a psychiatry internship and residency in Cincinnati and a fellowship in child psychiatry at Langley Porter at the University of California–San Francisco. He went on to serve as a United States Navy medical officer in World War II and as a regimental surgeon with the 1st Marine Division in the Korean War.
During his career, Gotcher was the medical director of the Louisville, Kentucky, Child Guidance Clinic, a faculty member at the UCSF Medical School, a private practitioner, and co-founder and president of Peninsula Psychiatric Associates. He specialized in both child and adult psychiatry. Following retirement, he was an active volunteer with a special interest in child welfare. He was also a respected mentor to many in his community, possessing a great gift for friendship.
Gotcher's wife of 40 years, Sally, passed away in 1995. They had two children and seven grandsons.