Vanderbilt University's College of Arts and Science has launched the Grand Challenge Initiative to invest in collaborative research projects with the potential of making a significant impact on some of society's most pressing questions.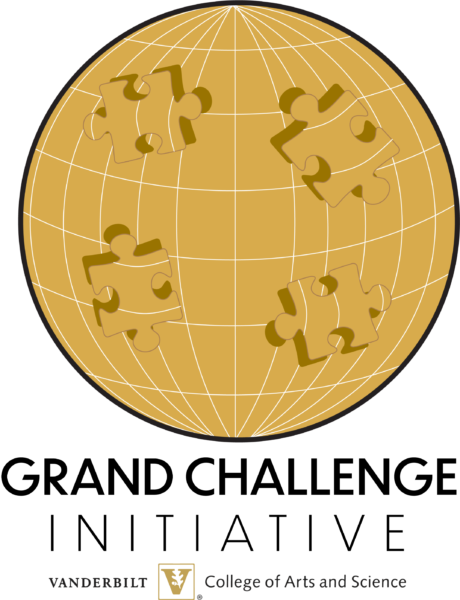 Arts and Science scholars across the humanities, social sciences and natural sciences recently submitted proposals for collaborative research and teaching projects on current topics. In spring 2020, a faculty committee selected a first round of projects to fund research in areas such as COVID-19, racial justice, immigration and climate change.
"By collaborating across disciplines and bringing in partners from across the university and Vanderbilt University Medical Center, these faculty-led teams can tackle serious problems from diverse angles, creating better solutions and providing opportunities to establish world-class areas of excellence at Vanderbilt," said John Geer, Ginny and Conner Searcy Dean of the College of Arts and Science and professor of political science.
The projects also will help guide a model of strategic planning for the college.
"Faculty have helped to identify areas where we are strong and have the opportunity to make a real impact," Geer said. "These selected projects will help to drive academic and strategic decisions for the future."
Jennifer Trueblood, associate professor of psychology, is part of one of the inaugural challenges, a multidisciplinary project focusing on COVID-19.
"This virus is impacting millions of people around the globe physically, financially and psychologically. In this project, scholars from the humanities, social sciences and natural sciences are coming together with the goal of slowing or halting its spread and mitigating the associated social, psychological and economic impacts," Trueblood said. "I wanted to be a part of this Grand Challenge Initiative because timely, cutting-edge research is desperately needed right now."
In addition to the overall goals of the Grand Challenge Initiative, the projects are designed to expand research opportunities for graduate students, to involve undergraduates through Immersion Vanderbilt, and to develop new classes relevant to ongoing societal issues.
The inaugural list of Grand Challenge Initiative projects includes the following:
Parsing the Pandemic: Finding Solutions to COVID-19

This group of projects will provide insights about the COVID-19 pandemic from a wide range of angles and academic fields. Projects include predicting the virus's spread; analyzing its socio-economic impacts; highlighting its effects on the public's trust in institutions, experts and scientific knowledge; and assessing the effectiveness of various interventions. This research will produce insights and findings that will ultimately help to treat and stem the virus.
Lead researchers:  William Caferro, Gertrude Conaway Vanderbilt Professor of History; Jennifer Trueblood, associate professor of psychology; David Wright, Stevenson Professor of Chemistry
Racial Justice: The Third Reconstruction

This project will explore the conditions that contributed to and resulted from the murder of George Floyd and consider the prospects for racial justice in light of those conditions. The Third Reconstruction initiative will take a hard look at our current moment and ask about the requirements of justice, the full dimensions of injustice, and what it would take to bring the original dream of reconstruction to fruition.
Lead researcher: Paul Taylor, W. Alton Jones Professor of Philosophy
Citizenship

This project will tackle intertwined and complex questions around the sources of migration, how borders have been conceived and reconceived, what makes a citizen and what it means to belong in the contemporary world. These questions will be explored through topics such as nationalism and statelessness; refugees, asylum and rights; immigration and citizenship; race, religion and ethnicity; democracy and demography; and cultural collision and collaboration.
Lead researcher: Sarah Igo, Andrew Jackson Chair in American History
Climate and Society

By leveraging ongoing environmental and climate-related projects throughout Tennessee, this initiative will identify useful connections and opportunities for collaboration across disciplines. The goal is to advance fundamental knowledge of climate change and develop practical responses to climatic threats and hazards.
Lead researcher:  Jonathan Gilligan, associate professor of earth and environmental sciences
Evolutionary Studies

This project will focus on the creation of a cohesive, scholarly community of evolutionary studies at Vanderbilt, leading to the establishment of a world-class Center for Evolutionary Studies that innovates on research, pedagogy and outreach by engaging scholars, students, our community and the world.
Lead researcher:  Antonis Rokas, Cornelius Vanderbilt Chair in Biological Sciences
Global Ecology and Health

Human activity has disrupted the Earth's environment and ecology to the point where we now face catastrophic and compounding threats to biodiversity and food security; increased spread of infectious diseases; broad environmental pollution; and extreme weather events leading to desertification, crop failures, wildfires and sea level rise. This project brings together experts from many fields to build resources and tools, conduct trans-disciplinary microbial research, and, ultimately, contribute to solutions to these challenges.
Lead researcher: John McLean, Stevenson Professor of Chemistry