Media Inquiries
Latest Stories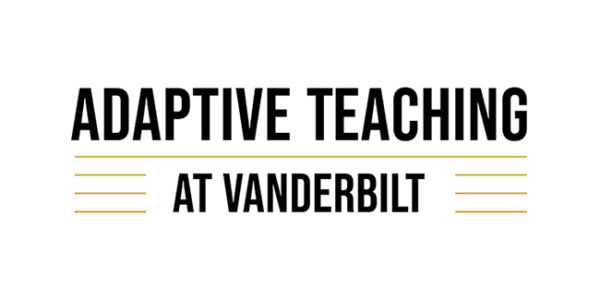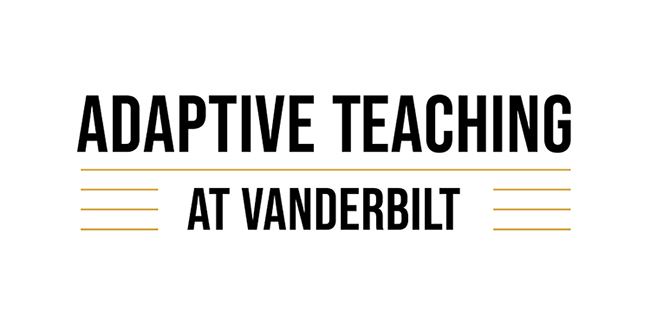 Vanderbilt's substantial investments in classroom technology and efforts to foster collaboration over the summer were aimed at preparing faculty to teach effectively within the hybrid classroom this fall. The strategy included upgrading classroom technology to support livestreaming and recording, and training faculty in both new and existing classroom technologies.
"As we prepared for our return to campus and meeting the challenges of the COVID crisis, Vanderbilt's position as a world leader in providing on-campus, in-person education was top of mind," said Tracey George, vice provost for faculty affairs. "Our goal was to build in adaptability that would allow us to maintain our teaching excellence as circumstances shift. This investment in our infrastructure and pedagogy have been integral to fulfilling our mission."
Intense preparation
Vanderbilt University Information Technology retrofitted 78 classrooms to provide technology updates that support adaptive teaching practices. This included updating cameras and microphones in select classrooms. Classroom tech demos were held in July to provide faculty with a glimpse of what to expect when they arrived for the start of the academic year.
Faculty were given access to their classrooms in early August and were able to meet with their VUIT point person to review the new technology. VUIT also hosted 18 technology info sessions within classrooms across all of the schools and colleges as a way for faculty to experience the classroom setup and prepare for their own classroom experiences. An Adaptive Teaching portal was created to provide real-time information and videos demonstrating the new technology, as well as an opportunity to submit any questions and support requests via the classroom issues webform.
"We hope these new technologies will aid both the teaching and learning processes as faculty and students face the unprecedented challenges of the fall 2020 semester," said Kevin Owen, senior director of information technology.
"Given the challenges presented by the pandemic, it was imperative that we apply technology with creativity and agility to innovate our ability to teach, discover and serve," said John Lutz, vice chancellor for information technology. "There is no doubt that we will face more challenges and that we need to stay nimble, but it has been very gratifying to have the opportunity to support Vanderbilt's strategic priorities in teaching and research."
Intentional collaboration
The Center for Teaching launched new programs this summer to help faculty prepare for adaptive teaching this fall. The centerpiece of these efforts was the Online Course Design Institute. A total of 490 faculty and other instructors completed the institute, which was offered every two weeks throughout the summer. Participants came from departments and programs all over campus to develop course plans, design online learning materials, learn how to help students thrive, and build skills with educational technology.
"In this exceptional year, we have seen exceptional participation in our programs," said Derek Bruff, director of the Center for Teaching. "Our mission is to help faculty teach effectively in whatever teaching contexts they find themselves, and that mission has never been more important than it is this year."
Half of the small cohorts in the Online Course Design Institute were led by senior staff from the CFT, and half of the cohorts were led by Blended and Online Learning Design (BOLD) Fellows. Twenty-five faculty and one graduate student served as BOLD Fellows this summer, lending their disciplinary and pedagogical expertise to help their colleagues prepare for the fall.
"When asked to support their colleagues, the BOLD Fellows did not hesitate to do so, generously sharing their expertise and experience," said Joe Bandy, assistant director at the Center for Teaching. "During this period of uncertainty and stress, they, along with the CFT staff, offered many practical teaching strategies—and no small amount of care and community—when both were sorely needed."
The CFT also offered a number of virtual teaching workshops this summer focused on online and hybrid pedagogy, Brightspace and other technologies, and inclusive teaching, among other topics. A total of 753 individuals attended these workshops, including 570 faculty representing all of Vanderbilt's colleges and schools.
"The level of commitment, creativity and thoughtfulness that faculty brought to our teaching workshops was inspirational," said Cynthia Brame, associate director at the CFT. "I am excited to see how they shape courses for Vanderbilt students this fall."
The Center for Teaching's new Online Teaching Visits program helped faculty learn from each other's teaching choices by providing access to colleagues' courses on Brightspace. The program also included Zoom conversations between hosts and visitors to discuss teaching choices. A total of 82 instructors visited 24 different courses as part of this program. "The sense of community among faculty this summer was impressive," Bruff said. "With so many faculty learning new principles and practices for teaching online, I was glad we could help provide opportunities for faculty to learn from and with each other."
Meanwhile, Brightspace support at the CFT responded to more than 3,000 email and phone requests from faculty and other instructors for technical or pedagogical assistance from May 1 to Aug. 19. This support volume was three times that of the same period last year, and up four times over the period of Aug. 1–19.
"Our team has had all hands on deck this summer to ensure that instructors have the resources they need to make their courses accessible and effective through Brightspace," said Paige Snay, lead instructional technologist at the CFT. "Remote learning presents unique challenges, but we're confident they can be overcome with thoughtful course design. That guidance is exactly what we're working to provide."
The Center for Teaching continues to offer programs and services for the Vanderbilt teaching community as faculty adapt to changing circumstances this fall and prepare for spring courses. See the center's Adaptive Teaching page for information and resources.
Center for Teaching numbers at a glance
Online Course Design Institute
Some 490 faculty and other instructors representing all VU colleges and schools completed the two-week institute across eight offerings this summer.
Completion by status
Tenure-track faculty: 198
Non-tenure-track faculty: 157
Staff: 42
Postdocs: 5
Graduate students: 42
Completion by school
A&S: 236
Blair: 8
Divinity: 4
Engineering: 52
Law: 17
Medicine: 19
Nursing: 9
Peabody: 98
Blended and Online Learning Design (BOLD) Fellows
A total of 25 faculty and one graduate student served as BOLD Fellows this summer, leading 47 cohorts in the Online Course Design Institute. That is precisely as many cohorts as were led by CFT senior staff this summer. Of the BOLD Fellows, 17 came from A&S; 5 from Peabody; 2 from Engineering; 1 from Nursing; and 1 from Owen.
An Introduction to Online and Hybrid Teaching
A total of 233 faculty and other instructors participated in this two-part workshop, including faculty from all VU colleges and schools. This includes 47 assistant professors, 44 associate professors and 68 full professors, among other participants.
A dozen faculty and staff recorded 63 total hours of educational videos in the One Button Studio this summer. These individuals represent A&S, Medicine, Owen, Peabody and the University Libraries.
A total of 82 faculty and other instructors visited 24 different online courses this summer as part of the CFT's Online Course Visits program.
From May 1 to Aug. 19, Brightspace support at the CFT responded to 3,004 requests for technical or pedagogical assistance. This support volume was up three times over the same period last year, which saw 964 requests.
In the four weeks since iDesign has been available for instructional design consultations with faculty, nine VU faculty have used the service for a total of 25 consultation hours.