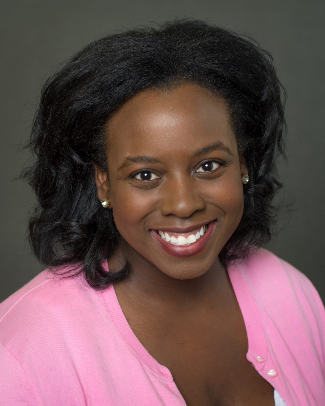 Krystal N. Clark has been named director for Employee Learning and Organizational Effectiveness in Vanderbilt Human Resources. She assumes her new role on Sept. 1.
"We are delighted to have Krystal join our team," said Erik Smetana, executive director for People and Engagement. "I believe her approach to training and professional development will help us continue our efforts to reimagine employee learning, careers and so much more at the university.
"Krystal's deep knowledge in the professional development space and her service inside Vanderbilt and across higher education give her a unique insight that will support our employees, their career aspirations and the university in our goal to be an employer of choice," he said.
Clark is the newest addition to the Vanderbilt University People and Engagement group—home to Diversity Recruitment and Outreach, Talent Fulfillment and Operations, Leadership Search, Employee Learning and Engagement, and Compensation and Organizational Effectiveness—in Human Resources. She will lead the team that ensures high levels of employee engagement and performance through positive employee interaction, as well as the design and delivery of employee learning, development, career-focused programs and compensation services and initiatives—including next steps related to the university's 2020 Staff Engagement Survey and the upcoming launch of Vanderbilt's new career and compensation framework.
Clark will be responsible for successfully partnering with a variety of stakeholders across campus to develop organizational capabilities that drive growth, advance the university's diverse and inclusive culture, create purposeful change, and provide innovative learning and organizational solutions to the Vanderbilt community.
Clark joined Vanderbilt's Office of the Dean of Students in 2011 to serve as associate director of Greek Life. In 2013, she was appointed associate director of the newly created Office of Student Leadership Development and served as director of the office beginning in 2015. In this role, Clark designed and facilitated professional development programming for university staff members, including the spark*sessions and theoryTalks series as well as CliftonStrengths workshops and coaching. She is a Gallup-certified CliftonStrengths coach and a #IamRemarkable facilitator and is certified in Technology of Participation (ToP) facilitation methods. In addition, she served as a member of the Staff Women's AdVancement and Equity (WAVE) Council Professional Development Subcommittee.
Originally from Portsmouth, Virginia, Clark earned her B.A. in sociology/psychology from the College of William & Mary and an M.Ed. in college student personnel from the University of Maryland, College Park. She currently serves as chair of The Women's Fund of the Community Foundation of Middle Tennessee Advisory Board; as vice chair of the board of directors for The Belcourt Theatre; as a member of Delta Delta Delta Fraternity's Leadership Development Committee; and as chair of the National Panhellenic Conference Equity and Access Advisory Committee.