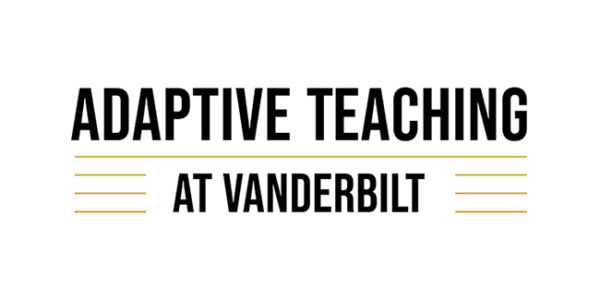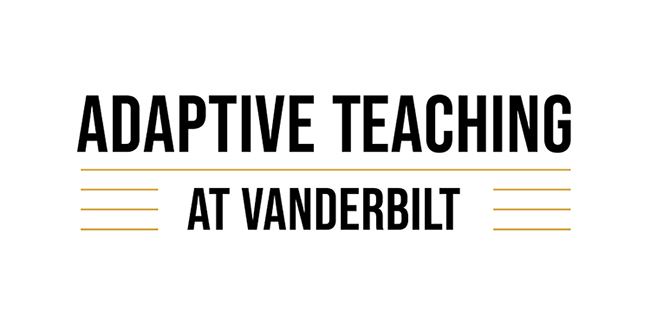 Vanderbilt University has secured licensing for new digital tools to support hybrid and online instruction for the 2020-21 academic year. The new tools and platforms will help meet the acute needs of faculty and students and will complement existing campus-wide technologies, such as Brightspace, Top Hat and Turnitin, as well as the university's extensive adaptive teaching resources.
The new software was selected in consultation with the Center for Teaching and Process and Solution Implementations and with the support of the Academic Affairs Application Oversight Committee after an extensive review.
"As the university faces the unprecedented challenges of the fall 2020 term, we hope these new technologies will aid the teaching and learning processes by better facilitating online assessments and increasing student engagement with course materials," said Greg Kyle, assistant provost of process and solution implementations.
Teaching and learning activities supported by the new licenses include remote exam proctoring, collaborative text and video annotation, grading and feedback, and accessibility.
"The Brightspace team is looking forward to helping instructors integrate these new digital tools into their teaching," said Stacey Johnson, assistant director for educational technology at the Center for Teaching. "A tool like Perusall, for example, can facilitate lively asynchronous student interaction by allowing students to annotate and comment on texts and videos."
Faculty, staff and students will have access to the following five platforms thanks to the new campus-wide licenses.
Remote Proctoring
Proctorio
Proctorio is a remote proctoring service that integrates with Brightspace and allows instructors to put into place a number of measures that help ensure test and exam integrity. Students use Proctorio by taking their Brightspace exams on a webcam-enabled laptop or desktop. The system can record various aspects of a student's test-taking session, including video and audio as well as the student's screen and web traffic. Proctorio uses artificial intelligence to analyze the session recordings and notes abnormal or suspicious behavior for instructor review. The system has an abundance of settings that instructors can select for monitoring and reviewing test-taking sessions, and it has various lockdown features to prevent students from using some unauthorized aids, such as a second web browser, while taking an exam.
Accessibility
Otter.ai
Otter.ai is a live transcription service powered by artificial intelligence that integrates into Zoom and other videoconferencing platforms. This assistive technology has been recommended by Vanderbilt's Student Access Services as a way to support more students in synchronous learning at the university. The tool provides synchronized speech recognition, can identify who is speaking, and integrates search and keyword analysis. Live captioning of class meetings on Zoom is useful for student with hearing difficulties, students whose first language is not English, and any student who might benefit from a multimodal class experience.
Social Annotation
Perusall
Perusall is a social annotation tool that encourages close and collaborative readings of textbooks, websites, articles, videos and other course texts by students. The tool enables students to highlight and comment on specific passages in posted reading assignments and to respond to one another's comments. By embedding discussions of the readings within the readings themselves, Perusall helps students engage more deeply with course materials, and by making annotating readings a collaborative activity, Perusall fosters interaction and community outside of class sessions.
Video Feedback
GoReact
GoReact is a video feedback tool useful for giving students feedback on presentations, simulations, demonstrations or any performance-based skill. Students can record or upload video submissions for GoReact assignments, and then instructors or student peers can leave time-coded text, audio and video feedback. Assignments can be flexibly graded, and student progress through assignments can be tracked through reporting tools. GoReact is not a videoconferencing tool; rather, it supports the use of asynchronous video-based assignments in online and hybrid courses for practice, feedback and community-building.
Automated Grading
Gradescope
Gradescope is a tool that facilitates the online submission and grading of exams and assignments. The system provides a number of features that aid in the grading of handwritten or typed student work, which can be submitted as a PDF or captured by a student's phone camera. Gradescope can significantly improve speed and standardization of grading for problem-solving, short-answer and short-essay assignments while providing the specific type of feedback that helps students with this type of work. Further, the ease with which the tool allows collaborative grading makes it a good fit for larger courses that use multiple graders for a given assignment.
For more adaptive teaching resources, visit the Center for Teaching website.