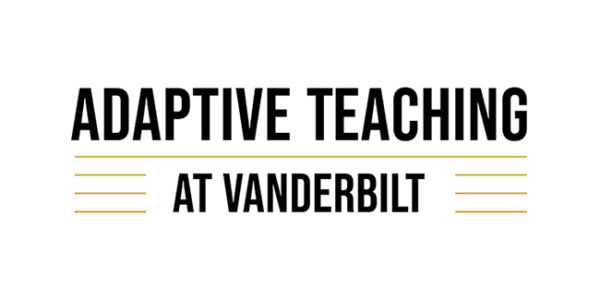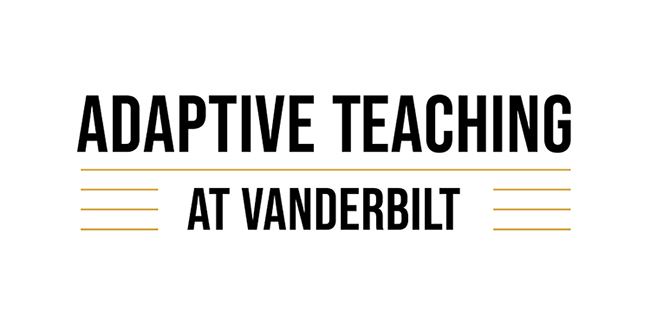 This summer more than 400 faculty and other instructors representing all of Vanderbilt's colleges and schools completed the Online Course Design Institute offered by the Vanderbilt Center for Teaching. Participants in the two-week institute, offered eight times over the summer, learned about effective practices in online education and started planning their summer and fall online courses.
"The institute was a timely opportunity to focus on preparing for the fall," said participant Audrey Bowden, associate professor of biomedical engineering and electrical engineering. "It exposed me to new ways of organizing my content and new tools to foster greater student engagement that I will likely continue to use in all my future courses, including those that are not online."
The Online Course Design Institute was developed by senior staff at the Center for Teaching during the month of April and consisted of a mix of asynchronous learning activities on Brightspace and synchronous sessions on Zoom. Though 65–75 faculty, staff and students participated in each offering of the institute, many of the interactions took place in smaller cohorts of five to eight participants.
"The OCDI immersed me in considering how to engage my students fully in my first online course," said Senior Lecturer in Teaching and Learning Andrea Henrie, who was in a cohort with fellow Peabody faculty members as well as law librarians. "The opportunities for collaboration resulted in a course that I am very proud of—and one that is far stronger than what I could have accomplished on my own."
Early in the summer, the institute's cohorts were led by senior staff from the Center for Teaching. Beginning in June, however, many cohorts were led by faculty designated Blended and Online Learning Design (BOLD) Faculty Fellows. These peer leaders, all of whom completed the institute before serving, were a vital source of disciplinary expertise and support for their colleagues. Twenty-five faculty and one graduate student served as BOLD Fellows this summer.
"I am struck by how hard and thoughtfully the members of my cohort worked to shape the best possible experiences for their students," said Professor of English Mark Schoenfield, who led a humanities cohort as a BOLD Fellow. "They ranged widely in experience in teaching and in familiarity with technologies, but all had to come to terms with there being no straightforward translation from our usual course designs to those for the fall. The support they gave to one another as well as to me was inspiring."
Many of the participants in the institute were new to online teaching. Most had experience teaching remotely in the spring, but few had taught full online courses before—at Vanderbilt or elsewhere. The institute helped participants learn teaching strategies for helping students thrive in the online environment, including ways to promote meaningful interaction, social presence and equitable learning. Participants also learned about technologies for supporting these strategies, often citing how much they learned about Brightspace features during the institute or finding new interactive tools like Perusall, a social annotation platform.
"The OCDI not only walked me through the process of teaching an online course from start to finish," said Clanitra Nejdl, research services librarian and lecturer in law, "but also introduced me to educational tools I had not heard of and strategies for online student engagement that I had not considered. I could not ask for better returns for just 10 days of my time."
Since Vanderbilt summer courses were taught online, the institute focused entirely on online teaching during its May and June offerings. However, the institute shifted its focus as it became clear that at least some instructors would be teaching in hybrid contexts—some mixture of online and face to face—this fall. Center for Teaching staff prepared resources on adaptive teaching approaches that would help instructors teach more effectively in a variety of contexts.
"The OCDI provided me with tools and ideas I never knew existed," said William Christie, the Frances Hampton Currey Professor of Management in Finance. "I encourage all faculty to visit the Center for Teaching website and review the myriad resources they have created that anticipate almost any situation you will face teaching in a virtual or hybrid classroom."
The final summer offering of the Online Course Design Institute runs Aug. 10–21. By the end of that offering, almost 500 participants will have completed the institute, signifying a cross-campus commitment to effective teaching and meaningful learning this academic year.
The Center for Teaching plans to continue offering the institute in some form this fall to assist faculty preparing for spring courses. Meanwhile, instructors preparing for the fall are encouraged to participate in the center's upcoming teaching workshops, make use of the center's online course development resources, and take advantage of other CFT programs and services.