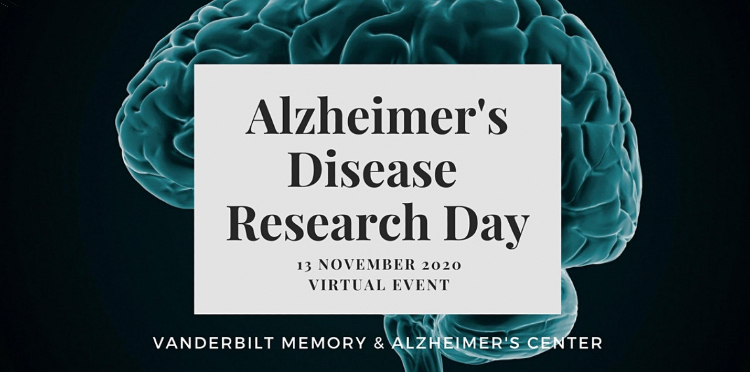 Save the date for the second annual Alzheimer's Disease Research Day on Friday, Nov. 13, from 9 a.m. to 5 p.m.
This interdisciplinary virtual event will feature a keynote address from Dr. Prashanthi Vemuri, associate professor of radiology at the Mayo Clinic. Additional activities will include Vanderbilt faculty presentations, a data blitz session and a poster session.
Due to ongoing concerns with COVID-19, this event will take place virtually.