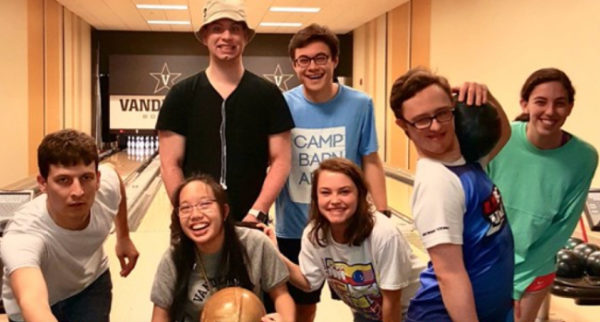 Next Steps at Vanderbilt is a four-year certificate program for students with intellectual disabilities. Next Steps students receive an inclusive, transformational college experience.
Next Steps Ambassadores is a student organization that pairs Vanderbilt University students with Next Steps students to empower them through positive peer-to-peer relationships. Ambassadores support Next Steps students for approximately two hours per week with their academics, organizational skills, personal fitness and well-being, inclusive campus life participation and much more.
All undergraduate and graduate students at Vanderbilt are welcome to participate in this flexible and rewarding volunteer experience. Join our community by submitting your application here.
For more information, visit the Next Steps Ambassadores website on Anchor Link.