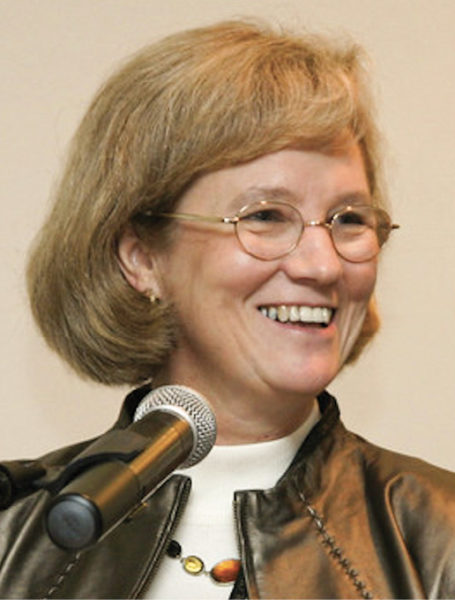 Sara Lissa Hutchison Hampshire died May 2, 2020, in Nashville after a brief battle with cancer. She was 71. Hampshire spent her youth in Canada, Kentucky and Illinois. Nashville, however, was the hometown of her heart, says her family.
After graduating from Vanderbilt School of Nursing, she worked at Rush Presbyterian in Chicago before returning to Vanderbilt to join Ingeborg Mauksch, Valere Potter Distinguished Professor of Nursing, on an innovative Robert Wood Johnson Foundation project promoting the role of nurse practitioners in primary care. At the conclusion of that project, Hampshire became the first nurse practitioner to work with the Vanderbilt Occupational and Student Health Center. She then became one of the earliest nurse practitioners in the city to join a private physician practice.
For more than 30 years, Hampshire was a trailblazer in women's health and advanced practice nursing, making a significant difference in the lives of thousands of women in Middle Tennessee. She received the VUSN Clinical Achievement in Nursing Award in 2009. She built a practice so successful that patients bestowed the ultimate compliment: After years of caring for hundreds of women, her patients brought their daughters to her for their care. She was known and recognized as a consummate professional who cared deeply for and about the health and welfare of her patients and many others.
Hampshire's personal life was full, vital and diverse. She excelled at needlepoint and cooking, and enjoyed falconry, classical music and all things Scottish. More than anything, she loved her family. She was also a cornerstone in a sisterhood of friends—dubbed "the Yayas" by her daughter—for more than 46 years. On the day of her death, a small group gathered in her driveway to hear a bagpiper play the songs and Scottish ballads so familiar to her, closing with "Amazing Grace."
She is survived by her husband of 42 years, Nashville clinical psychologist Peter Hampshire; their daughter and son; two grandsons and a brother.