Reunion 2020 Postponed
Aug. 4, 2020, 4:33 PM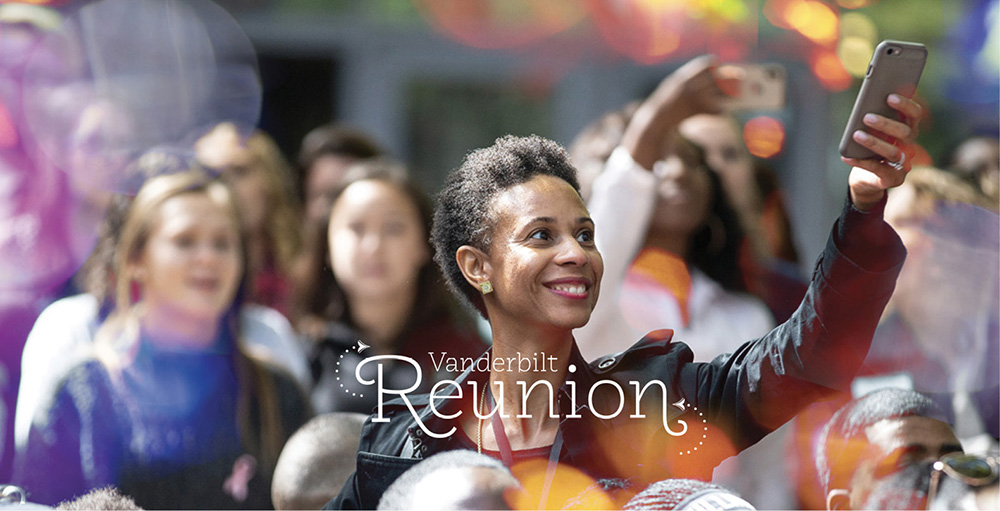 Because of continuing concerns about the COVID-19 pandemic, Reunion 2020 General Chairs Karen Fesmire, BS'80, and Bill Fesmire, BA'80, have announced the postponement of Reunion 2020 until the fall of 2021.
"We understand that this news is disappointing, and want to assure you that the university arrived at this conclusion only after much conversation and consultation with public health experts and university leaders," they write. "As much as we were looking forward to being together on campus, our primary goal must remain focused on protecting the health and safety of our fellow Vanderbilt alumni and their families, as well as our university's students, faculty and staff.
"Like you, we were excited to connect with one another, but we also support and understand the decision to make the health and safety of the entire Vanderbilt community a top priority. … We all have an important role to play. Perhaps now, more than ever, it's important to stay united as Commodores as we work toward building a greater Vanderbilt."
A new Reunion date for next fall will be announced soon. Current plans call for a combined celebration for all alumni whose Reunion years fall in 2020 or 2021, resulting in a larger and more memorable event. In the meantime, the Fesmires encourage Reunion 2020 alumni to reconnect with their former classmates, plan a Mini-Reunion with the help of university staff, and add their own page to the virtual Reunion Class Book (found at vu.edu/reunion-book).
Alumni are invited to ask any questions by emailing reunion@vanderbilt.edu.
Stay informed about Reunion 2020 plans at vu.edu/reunion.