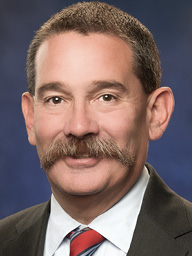 Vanderbilt has always been home to me. My father, Laken G. Warnock, PhD'62, was on the university faculty for 30 years. Some of my earliest memories involve walking the beautiful campus with my sister, JoAnna Warnock Blauw, BA'87. Later I enjoyed a transformative student experience marked by incredible faculty, cheering on the Commodores, and countless fun times with friends. My wife, Maryglenn Warnock, BA'93, shares my passion for the Vanderbilt experience.
Our alumni network is strong because of the incredible graduates who participate and make it so robust. I have mentored students with career and life advice and volunteered for Reunion. I even teach as an adjunct professor at the Law School each year. And now I proudly serve as president of the Vanderbilt Alumni Association Board. Vanderbilt truly is for life.
My Vanderbilt relationship also has been a source of great personal enrichment. I have enjoyed many networking opportunities—including courtroom work with attorney and former Alumni Association President Perry Brandt, BA'74, JD'77. I have met talented students who enrich the campus community and will impact our world as proud Vanderbilt alumni.
Though most of our personal interactions are in the virtual space right now, opportunities still abound. Chapter networking hours are taking place by Zoom, as are Commodore Classrooms where you can join discussions with Vanderbilt faculty. The new Vanderbilt Alumni Book Club has more than 700 readers, and digital class books are helping Reunion alumni share updates.
You can still make a positive impact on our future alumni; earlier this summer I shared advice about the law profession with students through Virtual Summer Opening Dores. You can post job and internship opportunities with the Career Center or become a VUconnect career adviser. Donors to the Student Hardship Fund are helping students experiencing hardships as a result of COVID-19.
Your involvement ensures our alumni community remains strong and provides meaningful support for students. I encourage you to seek out these tremendous engagement and volunteer opportunities at vuconnect.com.
—TIM WARNOCK, BA'84