One of the special parts of student life at Vanderbilt is the university's uniquely personal and collaborative residential college experience. Undergraduate houses and colleges are led by faculty who live in community with students.
Our faculty heads of house and their teams are excited to learn more about their new student residents! They're starting by revealing some things about themselves in this special portrait series.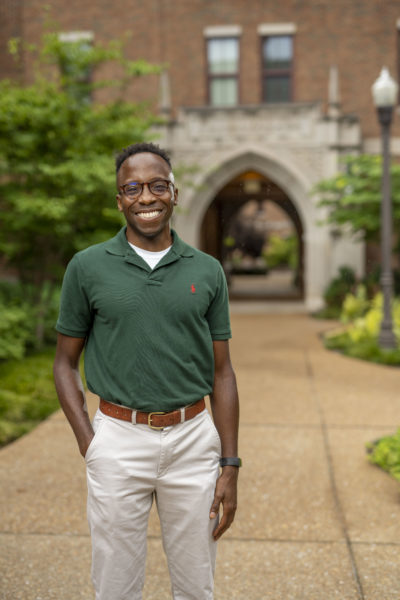 Name: Sean B. Seymore
Faculty position: New York Alumni Chancellor's Professor of Law
Years at Vanderbilt: 10
Residential college: Warren College
Hometown: Richmond, Virginia
Favorite songs: "I Think God Can Explain" by Splender, "Love Shoulda Brought You Home" by Toni Braxton
Favorite movies: Dead Poets Society, Driving Miss Daisy
Favorite television shows: Perry Mason; Leave It to Beaver; City Confidential; Emergency!
Favorite food: Grilled salmon
Favorite spot on campus: Kirkland Circle
Although this year will be extremely different than years past, what are you most looking forward to in the coming academic year?
I truly enjoy being a positive and visible leader, teacher and mentor to Warren residents. Through conversations, programming and daily interactions, I look forward to building meaningful relationships. And I'm always thinking about creative ways to build community within Warren.
Why do you value being a faculty head of house, or what do you love about the residential college experience? Warren is a living-learning community. Residents come here with passion, enthusiasm, hopes and dreams. I want to expose residents to lots of ideas, opinions and experiences. Together we live, explore, learn, enjoy great fellowship, and celebrate.
What advice do you have for new students coming to campus as well as returning students? Please take advantage of everything that Vanderbilt has to offer. Push yourself to learn and grow in new ways.
Who do you mask up for? The students.