Media Inquiries
Latest Stories
The Institute in Critical Quantitative and Mixed Methodologies Training for Underrepresented Scholars will hold its inaugural virtual symposium, "Critical Methodologies for a Critical Moment," Aug. 3–4 from 1 to 4 p.m.
The symposium addresses the urgent need for a data science that provides theoretical intervention and a fuller understanding of the social impact of qualitative and computational methods.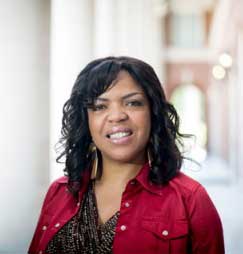 Panels include "Critical Theory, Broadening Participation and Westernized Colonial Science," "The Quantification of Race and Ethnicity: Promises and Pitfalls," and Computational Methods, Big Data and Encoding Race." Ebony McGee, associate professor of diversity and STEM education at Vanderbilt's Peabody College of education and human development and a co-founder of ICQCM, will serve on the last panel, "Mixed Methods: The Best of Both Worlds, or Neither?"
ICQCM, founded with support from the National Science Foundation, the Spencer Foundation and the W. T. Grant Foundation, seeks to be a "go-to" institute for the development of quantitative and mixed-methods skillsets that challenge simplistic quantifications of race and marginalization. Its mission is to advance the presence of scholars of color among those using data science methodologies, and challenge researchers to use those methods in ways that can dismantle the structural barriers to enable human flourishing for underrepresented communities, professionals and young people.
For more information and to register for the seminar, visit the ICQCM website.