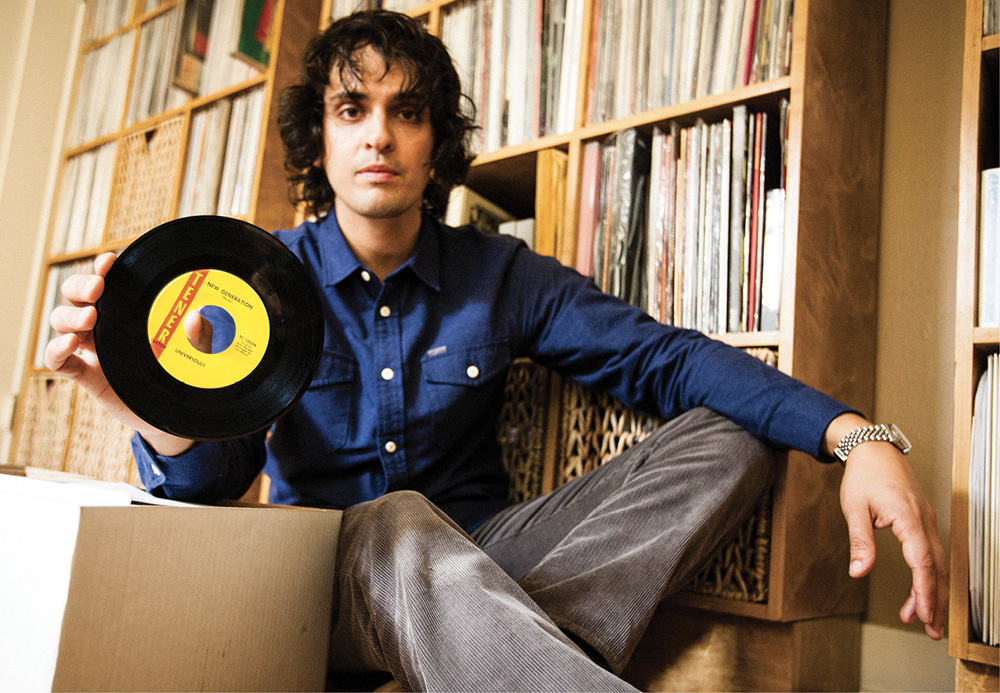 Eothen "Egon" Alapatt, BA'00, discovered his career path when studying at Vanderbilt, working as a DJ at the WRVU radio station, and promoting local hip-hop shows. "When I realized that reissuing and licensing of music, and procuring music for samples for hip-hop producers, could be a profession, I knew that's what I wanted to do."
The term "vinyl enthusiast" doesn't do justice to Alapatt's work. He has released dozens of new and almost-lost-to-history singles and albums through Now Again Records, launched in 2002 while he was general manager for the influential independent hip-hop label Stones Throw Records. More releases come through the Madlib Invazion label, a partnership with rapper Madlib and the vaults of the late J. Dilla, a wildly influential hip-hop producer.
Rappcats is the online and brick-and-mortar hub for Alapatt's output. But the Now Again releases, ranging from the 1970 Dallas Pop Festival to Vietnam-era funk music from Florida, most closely resemble Alapatt's passion for unearthing gems.
His vinyl collection—"in the thousands" of titles, Alapatt says—took 20 years to create. Before leaving Nashville to take a job at Stones Throw in Los Angeles, Alapatt pared down his collection to a DJ box of about 35 LPs, one small box of 7-inch 45 rpm singles, and "a couple of bags of hip-hop records to DJ with."
Professional enthusiasts like him have helped U.S. sales of vinyl records rise 418 percent to nearly $500 million in the last decade. Sure, e-commerce giant Amazon, the largest vinyl retailer, has the latest releases and gorgeous—and expensive—box sets. But vinyl has retained its outsider persona with the help of labels like Now Again and a passionate, underground vinyl culture.
Before vinyl's comeback, Alapatt spent the late '90s searching for records around Nashville in hard-to-find places. He recalls a Belle Meade home's garage packed so tightly that moving the records was arduous. "You had to hope that you and your friends had moved enough records that you saw another stack you hadn't seen before." Other crate-diggers should be so lucky.
Here are a few of Alapatt's tips for finding and collecting vinyl gems.
1. DIG ONLINE.
The internet is a godsend for vinyl overstocks. For all the tactile pleasure of thumbing through bins of records, a brick-and-mortar vinyl store can't match the deep selection of online stores. Sites like Discogs and eBay are the best of both worlds: the seemingly infinite choice of internet shopping with titles procured by retailers and individual sellers. As Alapatt explains, "Very few stores aren't listing products online as soon as they get them."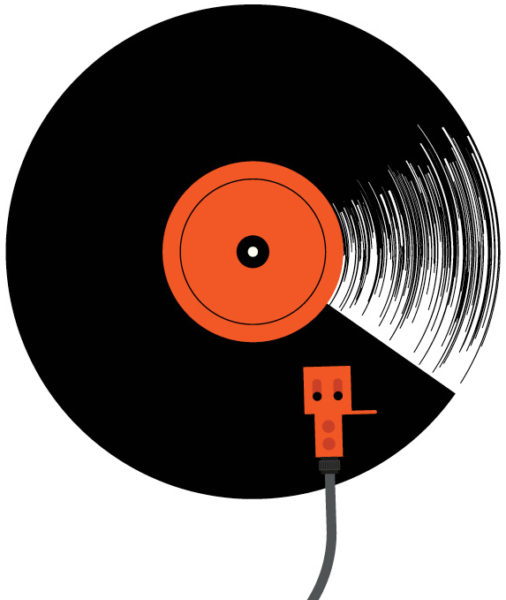 2. DON'T OVERPAY.
With time, a vinyl collector will learn the fair value of vinyl records. There's a long list of variables: the condition of a record and its jacket sleeve, the year of release—an original pressing will cost more than a later reissue—and the level of demand. "Often, especially when the record is overpriced, I'll just make an offer" that's acceptable about half the time, Alapatt says. "I'm not trying to get any crazy deals. But I'm also not trying to overpay for the privilege of owning a record."
3. BUILD A NETWORK.
No vinyl collector can operate alone. Plug into a network of like-minded people to stay informed and alert. Lacking time to scour
brick-and-mortar stores, Alapatt says a customer of his pop-up vinyl shop sometimes lends a hand. "I've got a lot of great records because he sent me a photo saying, 'Hey, check out what I just saw on the wall at Amoeba,' or 'I'm at Atomic in Burbank, and there's a David Axelrod acetate' [a test pressing prized by collectors for their rarity]."
4. GO OFF THE BEATEN PATH.
Vinyl collecting can get challenging once the low-hanging fruit is gone. Expand your target zone, whether the edge of town or another continent, for more rewarding purchases. "Just this morning, for instance, I bought a dub record from Jamaica," he says. "And I was finalizing a deal for an Ethiopian jazz record that came via England." Sometimes Alapatt goes off the grid. "I'm trying to go places where there aren't guidebooks and people on eBay. I'm going to musicians' houses, producers' houses and old warehouses."
5. ENJOY THE HUNT.
Collectors, whether newbies or veterans, can have fun finding and buying vinyl records. A thrill of the hunt exists, whether buying on Amazon or cold-calling the Denver home of Ethiopian jazz great Ayalew Mesfin, which Alapatt did for a 2018 release on Now Again. Alapatt has been fortunate enough to combine work and play since graduating from Vanderbilt. "I'm still doing it 20 years later,"
he says.
TEXT BY GLENN PEOPLES, MBA'08 | PHOTO BY EILON PAZ