Media Inquiries
Latest Stories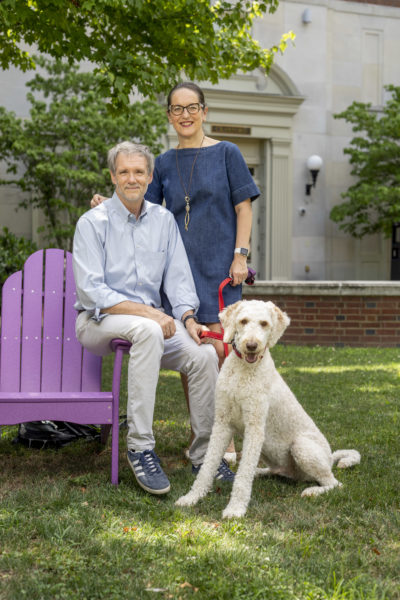 One of the special parts of student life at Vanderbilt is the university's uniquely personal and collaborative residential college experience. Undergraduate houses and colleges are led by faculty who live in community with students.
Our faculty heads of house and their teams are excited to learn more about their new student residents! They're starting by revealing some things about themselves in this special portrait series.
Name: Doug McMahon
Faculty position: Professor of biological sciences
Years at Vanderbilt: 18
Residential college: Crawford House
Hometown: Annandale, Virginia
Favorite song: "Born to Run" by Bruce Springsteen
Favorite book: The Omnivore's Dilemma by Michael Pollan
Favorite food: Paella a la María
Favorite spot on campus: My lab!
Although this year will be extremely different than years past, what are you most looking forward to for the upcoming academic year? I'm most looking forward to meeting the students and finding out how they're assembling their maps of the world. I'm eager to learn what connections they want to make across disciplines and how they want to grow in their personal views of the world.⁠⠀
Why do you value being a faculty head of house, or what do you love about the residential college experience? When I was a postdoc at Harvard, my mentor was a faculty head of house. I've seen how a residential college system enriches the lives of both students and for faculty.⁠⠀
What advice do you have for new students coming to campus as well as returning students? Take the bull by the horns and pursue the wonderful and diverse opportunities for growth and connection that Vanderbilt offers.
Tell us a funny or poignant experience you've had at Vanderbilt. Perhaps the most unusual sight on campus in my 18 years was seeing a dean up a tree (I won't name names.) Turned out it was just an attempt at super-creative posing for a portrait.
Who do you mask up for? We are all in this together. We mask up to protect our community, our neighbors—especially the vulnerable among us—and, of course, my family!