Get to know Vanderbilt's residential faculty: Prof. Chalene Helmuth
by
Amy Wolf
Jul. 29, 2020, 9:41 AM
One of the special parts of a student's life at Vanderbilt lies in our uniquely personal and collaborative residential college experience. Undergraduate houses and colleges are led by faculty who live with their families in community with students.
Our faculty heads of house and colleges and their teams are excited to learn more about their new student residents! And they're starting by revealing some things about themselves in this special portrait series.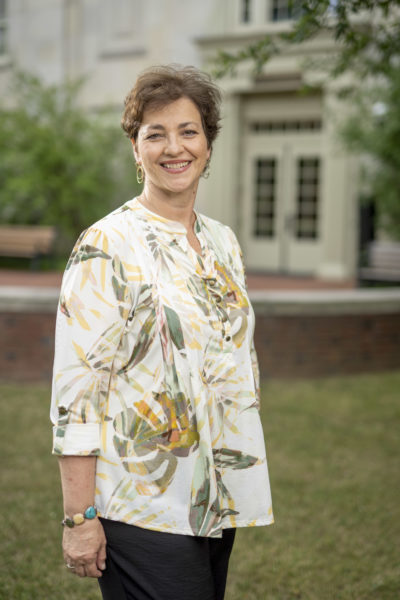 Name: Chalene Helmuth
Faculty position: Senior Lecturer, Department of Spanish and Portuguese
Years at Vanderbilt: 17
Hometown: San José, Costa Rica
Residential college: Sutherland House
Favorite song: "Quisiera" by Flor de Toloache Mariachi and John Legend (today)
Favorite book: The Bone Clocks by David Mitchell (at the moment)
Favorite food: Breakfast tacos
Although this year will be extremely different than years past, what are you most looking forward to for the upcoming academic year?   I'm looking forward to welcoming new students to campus and together creating a community of learners, doers, and dreamers, just like we've always done. Although newly inspired by our collective compassion, resilience, and determination to make the world a better place.
Advice to new and returning students?We've missed you and are eager to see you back on campus.  Let's finish all the good we started!

Senior Lecturer, Affiliated Faculty, Center for Latin American Studies and American Studies and faculty head of Sutherland House Dr. Chalene Helmuth with her dog Pepita.