Vanderbilt Human Resources is launching a new virtual workshop, "The Four Frames of Leadership," on Tuesday, Aug. 18, from 10 a.m. to noon. The workshop is hosted by Employee Learning and Engagement as the university continues to add training and resources for managers and leaders.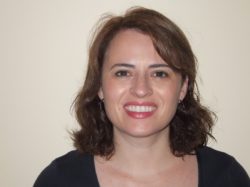 In this two-hour workshop, presented by guest facilitator Honora Eskridge, managers will learn the theory of the "Four Frames of Leadership" originally developed by Lee Bolman and Terrance Deal in their book, Reframing Organizations. The Four Frames model powerfully brings together different leadership theories into a useful and memorable model that can be applied in day-to-day situations. The four frames can help you develop multiple approaches to a situation, go beyond your natural strengths, and aid you in becoming more effective as a worker, manager and leader.
Register for this workshop and other offerings in Oracle Learning
About the presenter
Eskridge is director of the Stevenson Science and Engineering Library at Vanderbilt, where she leads library services for the School of Engineering and all science disciplines. Eskridge has worked in management and leadership roles for 19 years and has provided training and consulting for managers for the last seven years. She publishes and presents on management/leadership topics as well as librarianship for STEM communities. She has a bachelor's degree in mechanical engineering from Manhattan College and a master's degree in library and information science from Catholic University of America.