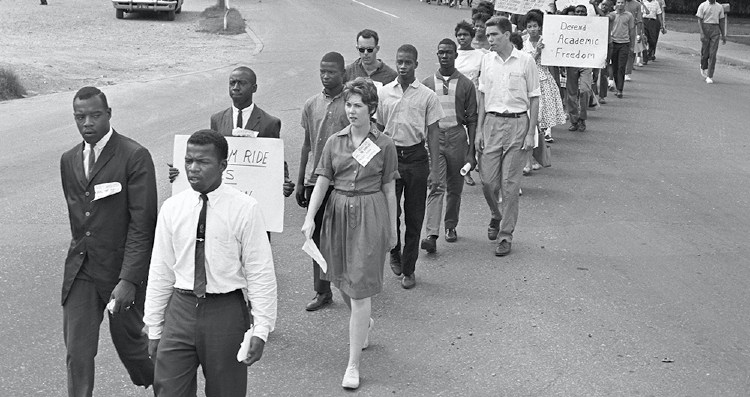 The late Civil Rights icon John Lewis is featured in two recent publications available from Vanderbilt University Press commemorating the Freedom Riders and the Civil Rights Movement.
Lewis, who died July 17 at the age of 80, fulfilled many key roles in the Civil Rights Movement and was integral to ending legalized racial segregation in the United States. He served in the U.S. House of Representatives for Georgia's 5th Congressional District from 1987 until the time of his death. In 2011, he was awarded the Presidential Medal of Freedom.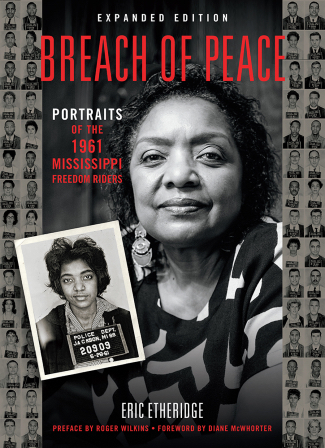 Lewis is among those depicted in Breach of Peace: Portraits of the 1961 Mississippi Freedom Riders by Eric Etheridge, BA'79. The 2018 expanded edition of Breach of Peace features the mug shots of all 329 Freedom Riders arrested in Jackson, Mississippi, along with contemporary portraits of 99 of the Riders, supplemented by interviews and brief biographies. Lewis was imprisoned for 40 days in the Mississippi State Penitentiary for his activity in the state.
"We were determined not to let any act of violence keep us from our goal. We knew our lives could be threatened, but we had made up our minds not to turn back," Lewis said of the Freedom Riders movement.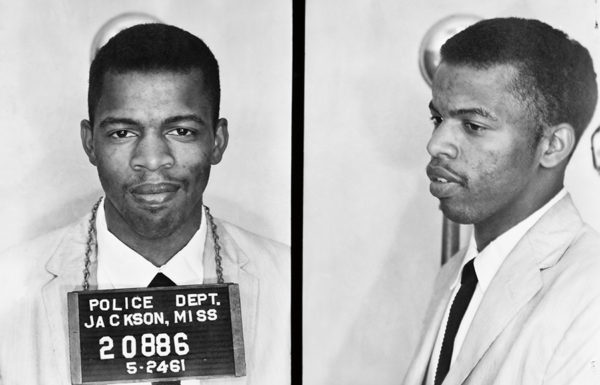 "The mug shots turn out to be a remarkable exercise in folk portraiture. … The interview excerpts bring to life the experience these people shared—not just the rides, the arrests and the beatings, but also, in many cases, the weeks or months they spent in jail afterward. … We learn what they were doing before the rides and what they have done since," wrote journalist Hendrik Hertzberg in his New Yorker review of Breach of Peace.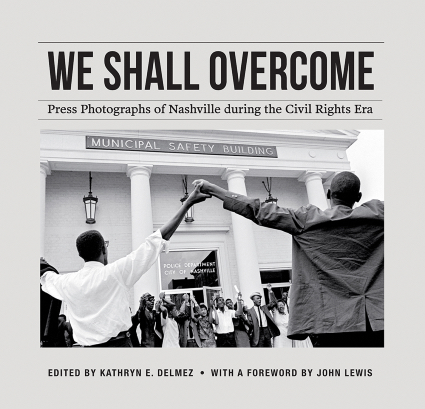 Lewis contributes the foreword to We Shall Overcome: Press Photographs of Nashville During the Civil Rights Era, edited by Kathryn E. Delmez, BA'95. This book expands on a Frist Art Museum exhibition, presenting a selection of approximately 100 photographs taken in Nashville from 1957—the year that desegregation in public schools began—to 1968, when the National Guard was called in to surround the state capitol in the wake of Martin Luther King Jr.'s assassination in Memphis.
Of central significance are photographs of lunch counter sit-ins in early 1960 led by a group of students, including Lewis, from local historically black colleges and universities. Lewis' foreword recounts memories of his time in Nashville and reminds readers that there is still much work to be done to build King's "beloved community."
We Shall Overcome was named one of the "Best Art Books of 2018" by the New York Times.
Both titles are available for purchase on the Vanderbilt University Press website.