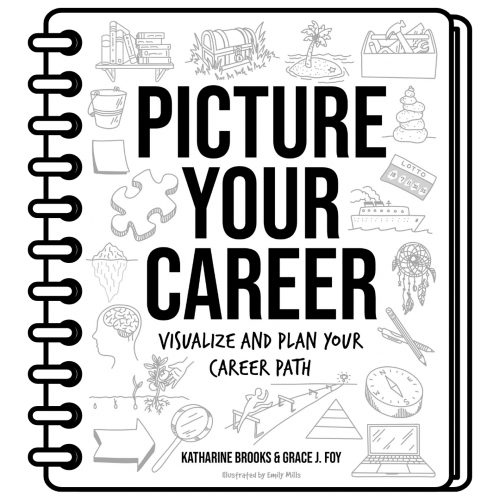 The Vanderbilt Career Center has launched Picture Your Career, a free workbook available for download at vanderbilt.edu/career/pictureyourcareer. The Career Center's Katharine Brooks, Evans Family Executive Director, and Grace Foy, associate director, co-authored the publication.
The workbook features visual thinking techniques to help users discover their strengths, develop their vision, design a path forward and deliver their talent.
"My hope is that this workbook will provide creative and insightful new information for its users," Brooks said. "Visual thinking can open up a world of previously unimagined possibilities."
Packed with dozens of interactive exercises, the guidebook will help:
Develop vision and discover possible career trajectories
Discover talents and understand how they help in the workplace
Get organized and set goals for the future
Complete inner work, such as managing emotions and anxiety
Explore possibilities in a career field
Conduct a job search with practical tips on networking, interviewing and résumés
The Career Center serves undergraduates enrolled full-time in all Vanderbilt schools and colleges, as well as provides career coaching to recent graduates (0-2 years out). The center provides ongoing opportunities for students to learn about and explore professional opportunities, including career coaching, workshops, career panels, career fairs, field trips and more.
Funds from a generous donation by the Loomis family were used to pay for Picture Your Career's graphic designer, Emily Mills.