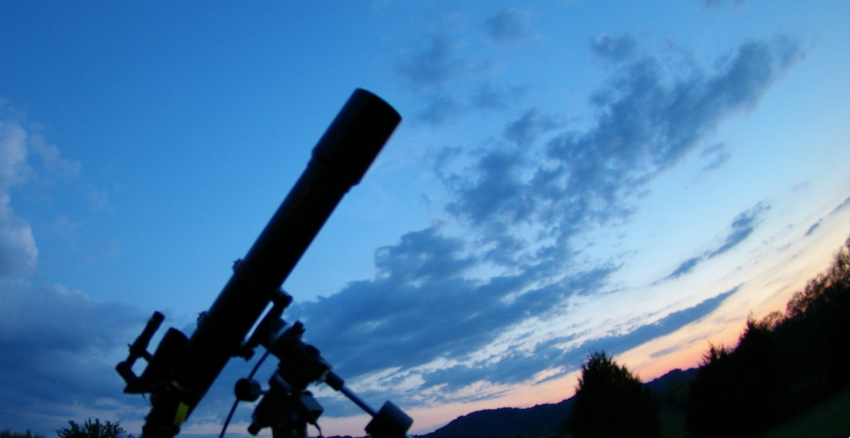 Vanderbilt Dyer Observatory will co-host a virtual star party with Metro Parks and Friends of Warner Parks on Friday, July 24, from 8:30 to 10:30 p.m. CT. Join astronomers in six locations across the state as they focus their telescopes on the night sky and highlight some of the astronomical gems above.
The event will be live-streamed, and attendees will have an opportunity to submit questions during the session. For a link to the event, visit the Vanderbilt Dyer Observatory Facebook page. Tune in to the Warner Park Nature Center YouTube channel during the event to submit questions.
8:30–8:45 p.m.
We'll begin at Vanderbilt Dyer Observatory in Nashville watching the Moon.
8:45–9 p.m.
Bays Mountain Park in Kingsport will focus on Jupiter and Saturn.
9–9:15 p.m.
Steve and Mary at Tennessee Tech in Cookeville will highlight the ring and dumbbell nebula.
9:15–9:30 p.m.
John in Murfreesboro will look at the globular cluster.
9:30–9:45 p.m.
Dr. Billy Teets, back at Dyer, highlights the comet.
9:45–10 p.m.
The Memphis Astronomical Society will share M-13.
10–10:15 p.m.
Dave from Pink Palace in Memphis will share his findings.
The virtual star party is sponsored by Vanderbilt Dyer Observatory, Tennessee Tech University, Bays Mountain Park and Planetarium, the Barnard-Seyfert Astronomical Society of Nashville and the Warner Park Nature Center.