Vanderbilt shares classroom health and safety protocols for upcoming academic year
Jul. 17, 2020, 8:00 AM
In close collaboration with faculty leaders, a team of subject-matter experts charged with researching and developing classroom protocols in response to COVID-19 has released a list of requirements and recommendations for classroom instruction for starting the 2020-21 academic year.
The full list of protocols, which can be found here, includes guidelines for in-classroom physical distancing, face mask/coverings, room entrances and exits, as well as recommendations regarding seating arrangements, equipment and technology. The protocols also distinguish between university-wide requirements versus recommendations, the latter of which may be further assessed by deans and faculty leaders for use in individual schools and colleges.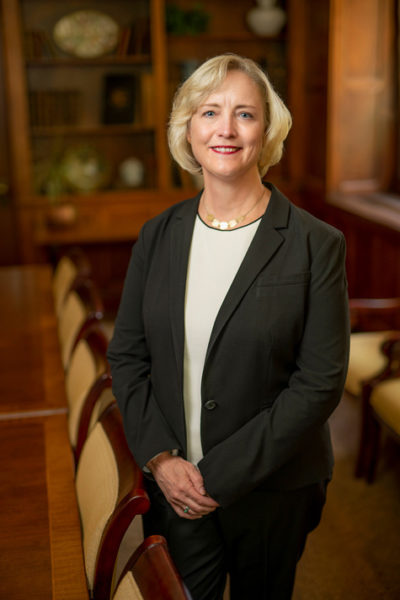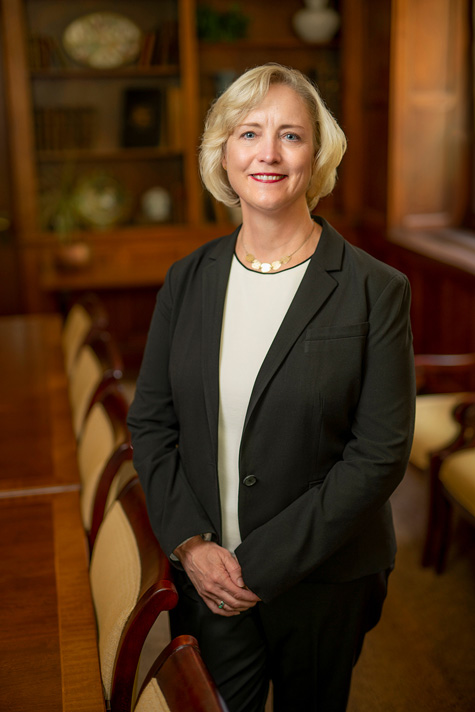 "All of these guidelines are anchored in two primary goals: to protect the safety and well-being of every member of the Vanderbilt community as much as possible, and to maintain learning environments that advance innovation, collegiality and collaboration," said Provost Susan R. Wente. "I am grateful to our faculty and to the members of this team, as well as our Public Health Advisory Task Force, for finding solutions that help support learning and discovery during these unusual times."
The classroom protocol team worked closely with a range of subject matter experts across Vanderbilt, including Linda Norman, dean of the School of Nursing and chair of the Public Health Advisory Task Force, Andrea George, director of sustainability and environmental health and safety and Tamara Cooley, senior safety officer of workplace safety.
Numerous faculty leaders provided feedback and insight about these protocols. They included John McLean, co-chair of the University Working Group and Stevenson Professor of Chemistry, the co-chairs of the educational continuity subcommittee—André Christie-Mizell, dean of undergraduate education in the College of Arts and Science and Mavis Schorn, senior associate dean for academics in the School of Nursing—and members of the Faculty Affairs committee.
The university continues to assess data and public health guidance and will adjust whenever needed in response to the ever-changing nature of the pandemic and with the ultimate goal of ensuring as much as possible the health and protection of the Vanderbilt community.
To this end, Vanderbilt is dedicated to providing additional opportunities for faculty engagement on these important topics, including the following events:
A Medical Town Hall for all Vanderbilt faculty and staff will take place on Saturday, July 18 at 12 p.m. You can register here for the town hall, which will feature university leaders and experts from across the university and medical center, and will focus on the medical aspects of COVID-19.
A Faculty Town Hall on Classroom Safety will take place on Monday, July 20 at 11 a.m. Co-hosted by Provost Susan R. Wente and the Faculty Senate, the discussion will focus on classroom protocols, student compliance and the notification process for positive cases. You can register for this event here.
The university will also offer technology demonstrations and classroom walk-throughs as part of the Center for Teaching's Adaptive Teaching series for faculty throughout the summer.