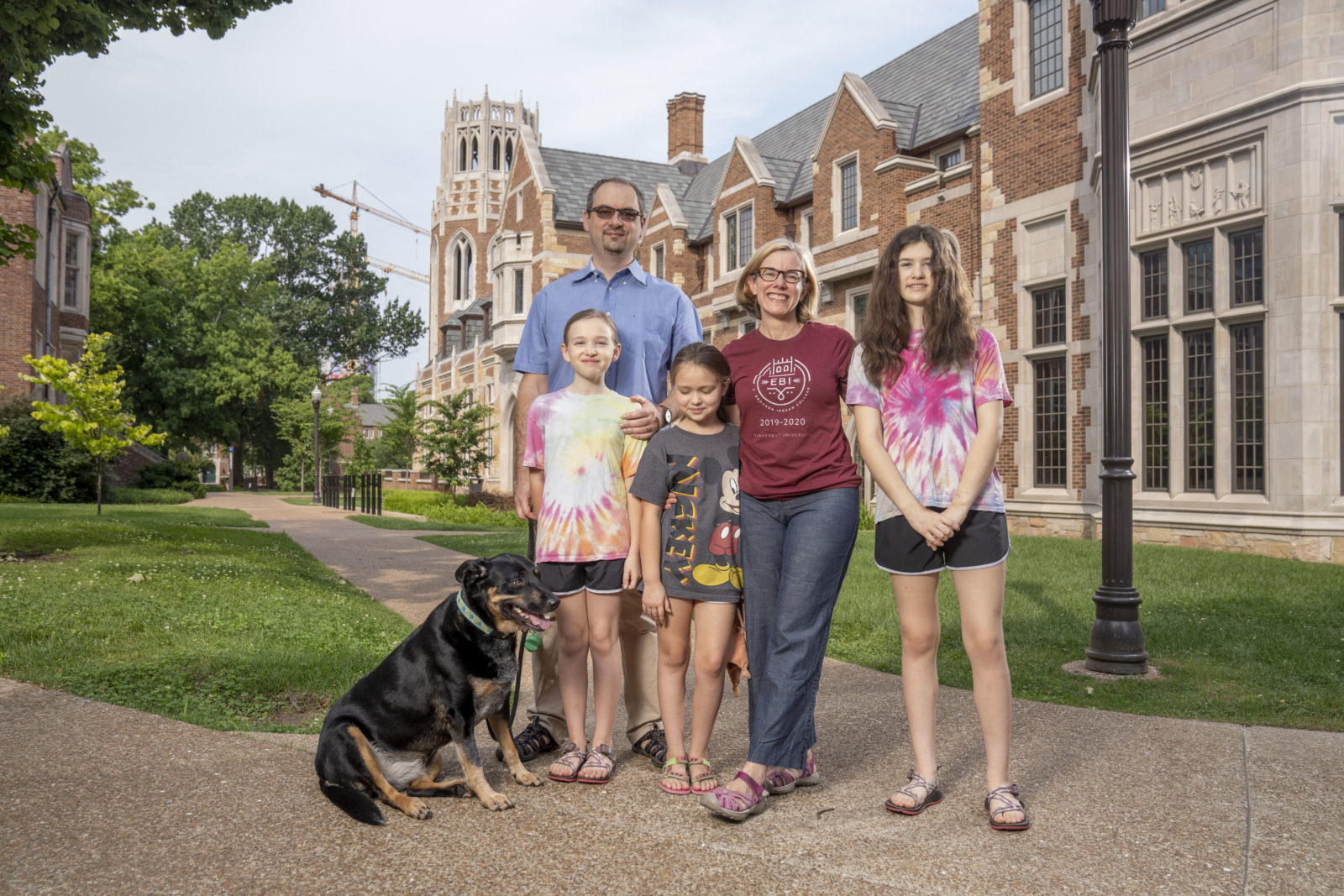 One of the special parts of a student's life at Vanderbilt lies in our uniquely personal and collaborative residential college experience. Undergraduate houses and colleges are led by faculty who live with their families in community with students.
Our faculty heads of house and colleges and their teams are excited to learn more about their new student residents! And they're starting by revealing some things about themselves in this special portrait series.
Name: Sarah E. Igo
Faculty position: Andrew Jackson Professor of History; director of American Studies (with affiliations in Law, Political Science, Sociology, and Communication of Science and Technology)
Years at Vanderbilt: 12
Residential college:  E.  Bronson Ingram College
Hometown: Piedmont, California (in the Bay Area)
Favorite song: I can't choose. But I really enjoy both classical guitar and folk-rock.
Favorite book: That's even harder, since I read for a living (mainly U.S. history.)  Recent fiction favorites are The Orphan Master's Son by Adam Johnson, Station Eleven by Emily St. John Mandel, Euphoria by Lily King, and The Song of Achilles by Madeline Miller.  Novels that I first read in college and have stuck with me are Toni Morrison's Sula and Thomas Pynchon's The Crying of Lot 49.
Favorite food: Indian cuisine of all sorts
Favorite spot on campus: The Bronson Great Room
Although this year will be extremely different than years past, what are you most looking forward to for the upcoming academic year?  I look forward to drawing on the creativity, inventiveness and tech savvy of our residents to make the best of what will be an unprecedented experiment for all of us. And I am so eager to have students back at Bronson! I'm especially curious to hear what new insights, hobbies, and skills everyone has developed since March. I'm hoping residents will be willing to share what they've learned with the whole college through DIY sessions and the like.
Why do you value being a faculty head of house or what do you love about the residential college experience? To me, the beauty of a place like Bronson is the way intellectual and social life mingle. You can wander by accident into a classical music performance in the Great Room, encounter new cultural traditions through a next-door neighbor, or get a peek into a discipline you know nothing about during a dinner discussion.  I love being part of that mix and getting to know and work with a fabulously talented group of students.
What advice do you have for new students coming to campus and returning students? We are in uncharted waters, to be sure. So my best advice is to abandon expectations of normality; embrace the experiment and seize new opportunities where you can. Know, too, that our community is strong and that we are all in this together. And most importantly wear your mask and wash your hands!
Tell us a funny or poignant experience you've had at Vanderbilt?  My husband and I came to Vanderbilt's history department in 2008 after four years commuting between universities on the east coast, always carefully coordinating train trips and weekend visits. For the first six months or so after moving here, I was always shocked when I ran into him on campus.
Who do you mask up for? My three kids, my spouse, and my extended family. And my Bronson residents, of course.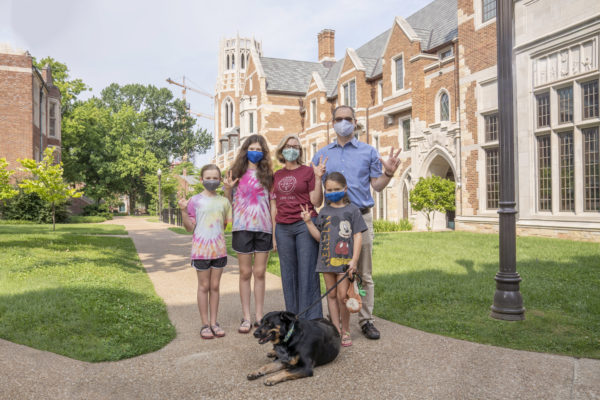 E. Bronson Ingram College Faculty Head of House Sarah Igo with her family.