One of the special parts of student life at Vanderbilt is the university's uniquely personal and collaborative residential college experience. Undergraduate houses and colleges are led by faculty who live in community with students.
Our faculty heads of house and their teams are excited to learn more about their new student residents! They're starting by revealing some things about themselves in this special portrait series.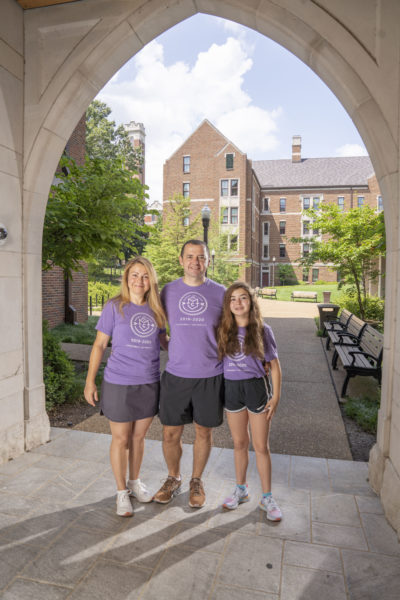 Name: Mumin Kurtulus
Faculty position: Associate professor of operations management, Owen Graduate School of Management
Years at Vanderbilt: 15
Residential college: Moore College
Hometown: Istanbul, Turkey
Favorite song: "The Sounds of Silence" by Simon & Garfunkel
Favorite books: The Untethered Soul by Michael A. Singer, The Color Purple by Alice Walker, The Death of Ivan Ilyich by Leo Tolstoy
Favorite food: Pasta and tres leches cake
Favorite spot on campus: My office at the Owen School
What are your favorite pastime activities? Reading, running, making desserts
Although this year will be extremely different than years past, what are you most looking forward to in the upcoming academic year? Moore College is not the same without the residents. Living here alone is no fun. I am looking forward to welcoming the residents back to Moore College.
Why do you value being a faculty head of house, or what do you love about the residential college experience? I love meeting people with different backgrounds and learning from them. Being a faculty head allows me to meet hundreds of new residents every year.
What advice do you have for new students coming to campus as well as returning students? This coming academic year will be very different than any other in the past because of all the uncertainties we have to deal with. My advice for students is to embrace uncertainty and view their journey through these uncertain times as an opportunity for growth.
Tell us a funny or poignant experience you've had at Vanderbilt. I was in a class discussing how a company could convince its distributor to adopt a new business practice. One of the students suggested that acquiring the distributor would solve the problem. I jokingly commented that the student would not be able to put together enough money to acquire the distributor. The students in the class exploded with laughter. It turns out I was wrong! I was later told that the student making the comment was the heir of a very wealthy family.
Who do you mask up for? To protect every single member of the Vanderbilt community.