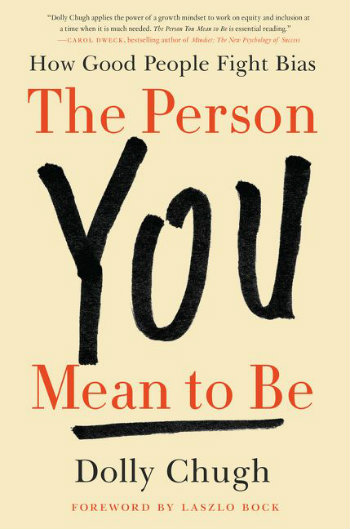 Vanderbilt's Inclusive Book Group will meet online Aug. 5 to discuss The Person You Mean to Be, which explores the root causes of inequality and offers tools for recognizing one's own implicit bias.
The virtual gathering, hosted by the Margaret Cuninggim Women's Center in partnership with the Jean and Alexander Heard Libraries, will take place from noon to 1 p.m. central time.
In addition to being the first selection in the 2020-21 Inclusive Book Group series, The Person You Mean to Be, by Dolly Chugh, is also this year's Commons Reading for all incoming undergraduate students. The book draws from psychology, sociology, economics, political science and other disciplines to offer guidance on how to talk respectfully about the complex topics of racism, sexism and inequality. Chugh is a social psychologist and professor at New York University Stern School of Business
"We are pleased to lead off the series for 2020-21 with a thought-provoking book that dovetails with the university's initiatives to increase diversity and build an inclusive community," said Rory Dicker, director of the Women's Center. "Among our goals for the book group is to encourage the community to read beyond their comfort zone while discovering new and unfamiliar authors."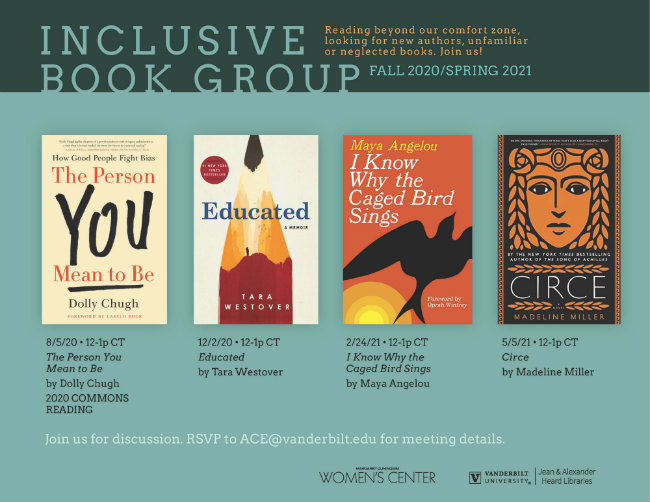 The Inclusive Book Group is scheduled to meet four times during the academic year. Participants can also discuss Educated by Tara Westover on Dec. 2, I Know Why the Caged Bird Sings by Maya Angelou on Feb. 24, and Circe by Madeline Miller on May 5.
The Inclusive Book Group welcomes all interested individuals. Please email the Heard Libraries for the meeting link. Questions can also be directed to Rory Dicker.