Center for Teaching Director Derek Bruff presented several strategies for adaptive teaching and active learning that faculty and other instructors might find useful as they plan their fall courses during a faculty town hall June 24 hosted by Provost and Vice Chancellor for Academic Affair Susan R. Wente. The Center for Teaching is part of the Office of Faculty Affairs in the Office of the Provost.
While some instructors will be teaching fully online this fall, others may find themselves teaching in classrooms where some students are present but physically distanced and masked while others participate via videoconference. This makes for a challenging teaching environment, but Center for Teaching staff have outlined some ways to foster active learning and student engagement in this kind of hybrid classroom.
"Vanderbilt faculty are fortunate to have an exceptional Center for Teaching to guide and support us as we prepare for the fall," said Tracey George, Vice Provost for Faculty Affairs and Charles B. Cox III and Lucy D. Cox Family Chair of Law and Liberty.  "Derek and his colleagues are truly remarkable educators of educators."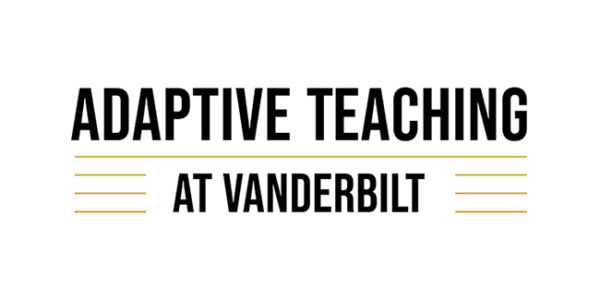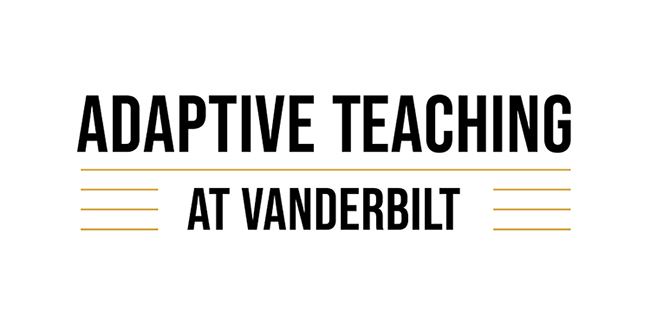 For example, instructors might use a live-polling tool, such as those provided by Zoom or Top Hat, to ask both in-person and remote students multiple-choice questions during class. "A well-designed question can challenge your students to apply what they're learning," said Bruff, principal senior lecturer in mathematics, "and provide you with a sense of how many of your students are getting the material." Bruff has written extensively about the use of polling in the classroom, including in his 2009 book, Teaching with Classroom Response Systems: Creating Active Learning Environments.
Another tool is the "backchannel": a text chat used to supplement and enhance class discussion. Students can use the backchannel to take notes on the discussion, share resources, ask questions, suggest answers, and connect with each other socially. "Monitoring the backchannel can be challenging for instructors leading class," said Bruff, "which is why I recommend appointing a student or teaching assistant to be the 'voice of the chat.'" This person monitors the backchannel and brings important comments or questions to the attention of the instructor, often at planned points in the class session.
Bruff also suggested using a tool like Google Sheets to facilitate small group work in the hybrid and physically distanced classroom. An instructor might pose three questions for their students to discuss in small groups, putting these questions at the top of a Google Sheet that all of the students can access. Students are then invited to report their answers to the questions using the spreadsheet, with each group using a different row for their responses. "As students work, you keep an eye on the sheet to monitor their progress and get a sense of their responses," before wrapping up the activity at the end of the small group discussion, Bruff said.
During the town hall, Bruff noted that no one—at Vanderbilt or elsewhere—has taught under these conditions before. "Talk with your students about their experiences with this novel approach to learning," Bruff said, "and be willing to change things if your initial strategies aren't working."
Bruff also noted that faculty planning their fall courses should take an adaptive approach to their course design, preparing courses that will work despite uncertain or changing teaching conditions. "Most faculty will want to focus this summer on developing their online teaching skills and the online components of their courses," said Bruff. He noted that a course with strong online components will be in a better position to meet the needs of remote students and to pivot more fully online if the situation warrants it.
To learn more about these and other strategies, read Bruff's blog post "Active Learning in Hybrid and Physically Distanced Classrooms." Cynthia Brame, associate director at the Center for Teaching and principal senior lecturer in biological sciences, authored another blog post on this theme titled "Structures for Flex Classrooms: Pros, Cons, and Pedagogical Tools." For access to more resources, please visit the Faculty Adaptive Teaching Resources page.
You also can view the June 24 town hall on YouTube. The video features Bruff's presentation as well as a Q&A session moderated by John McLean, past-chair of the Faculty Senate and Stevenson Professor of Chemistry, and features Mavis Schorn, professor of nursing and senior associate dean for academics in the School of Nursing, and André Christie-Mizell, professor of sociology and dean of undergraduate education in the College of Arts and Science.
Vanderbilt faculty are encourage to visit the Faculty Q&A page on the Return to Campus website, which includes answers to questions asked by faculty at previous town halls. The university will continue to update this page with additional faculty questions and answers.