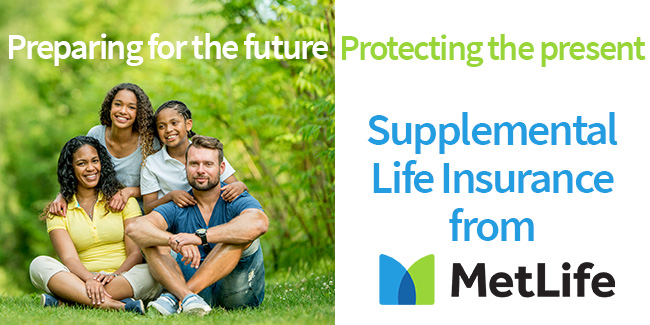 Vanderbilt provides a basic life insurance policy in an amount equal to your annual salary (up to a maximum of $500,000). Supplemental life insurance is coverage that you purchase in addition to the standard life insurance offered by Vanderbilt. In reviewing your family's financial needs, you may determine that supplemental life insurance is right for you. If you take advantage of MetLife's supplemental life coverage through Vanderbilt, you can purchase additional individual coverage up to eight times your base annual earning up to a maximum of $1 million. You also may purchase dependent coverage for your spouse, up to a maximum of 50 percent of your elected coverage, or for your dependent children up to $15,000.
Who's Eligible
Coverage Options
Employee
1 to 8 times your base annual earnings up to a maximum of $1 million

Please note this plan's options are not combined with your Basic Life coverage.

Spouse
$10,000 up to $250,000 in $10,000 increments

Not to exceed 50 percent of your Supplemental Life benefits

Dependent Child(ren)
$5,000 up to $15,000 in $5,000 increments
Use My VU Benefits to increase or decrease your supplemental coverage at any time. To increase coverage, complete the MetLife Statement of Health form.*
*MetLife will review your information and evaluate your request for coverage based upon your answers to the health questions, MetLife's underwriting rules and other information you authorize us to review. In certain cases, MetLife may request additional information to evaluate your request for coverage.
For more information, contact Human Resources at 615-343-4788 or human.resources@vanderbilt.edu.