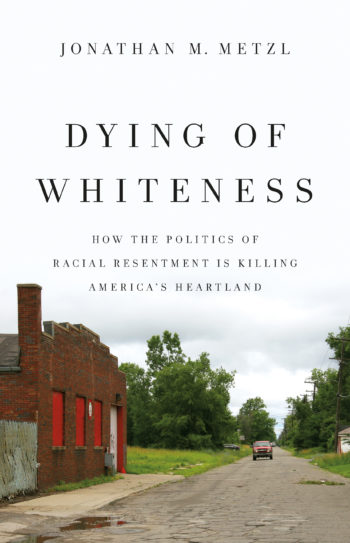 Dying of Whiteness: How the Politics of Racial Resentment Is Killing America's Heartland by Jonathan Metzl, Frederick B. Rentschler II Professor of Sociology and Psychiatry and chair of the Department of Medicine, Health and Society, has been awarded the 2020 Robert F. Kennedy Book Award.
The award was established in 1980 with the proceeds from Arthur M. Schlesinger Jr.'s best-selling biography Robert Kennedy and His Times to recognize a book each year that exemplifies Robert Kennedy's values, concerns and legacy.
The Robert F. Kennedy Human Rights Organization noted in its news release: "The book offers an enlightening exploration of white identity politics and how the policies pitched to working-class white voters, promising to make white America 'great again,' are actually making their lives sicker, harder and shorter as a result."
"This sense of white identity politics was in some instances a more powerful driver than longevity or well-being for dictating how people behaved," Metzl said. "In very pro-gun communities, what happened was that the people who were pushing for guns the most were also putting themselves at the highest risk because most gun deaths are gun suicides. Certain people we spoke to had tremendous medical need but at the same time they were going to reject the possibility of getting this health insurance, not because they didn't need it medically or financially—they definitely did—but because of this bigger ideology about politics."
The award was announced during a nationally televised ceremony.